Internet Advertising Methods
Advertise on Live In Las Vegas NV
Rates below...
I wanted to share some Internet Advertising Methods that you have probably never been told.  If you would like to advertise on one of our Las Vegas Local Community pages, please see below. We have 5,000 plus followers and an 8,000 plus per day reach. We are always having search engine pay per click marketing or social media ads shoved in our face, but do you really know the key to getting to the top of the search engines? 
Google gets paid to show your ads to all of their traffic, but how did they get all of that traffic? Content.... what is content? I am going to teach you Internet Advertising Methods that work for cheap! Please continue below our advertising rates section for this help.
We practice what we preach
, so your advertising will only be placed on pages that are similar or pertinent to your product or service. These types of internet advertising methods are proven and are good for you and for us. There is nothing worse than thinking you are getting some information and then going somewhere
completely unrelated to your search.
If you would like to advertise with us, the rates are as follows:
Text Link ads are $9.95 per month, they will be placed on the appropriate pages for the content about which you are advertising. **Special Rate** 3 text links $25.00 per month.


Banner ads or color ads will be charged per size, etc. We prefer 486 x 60 to maintain the easy flow of our page reading for our visitors. A 486 x 60 Banner ad is $49.95 monthly. Feel free to email me for special requests and I will review them on a case by case basis.




Blocked Ads If you have a special search or link page that fits our content, you can own a blocked out ad which comes with a bold block around it and highlighted link and it will stand out for your customers. Blocked link ads are $49.95 per month.


Own your own page We are adding pages daily, so if you have a company that matches one of our pages for example, Las Vegas Wedding Planner . You can get credit for the entire page.

References will be checked before we approve you because we want to promote professional, reliable and honest businesses. To get a page of your own on which your information and references to your company will be featured, as well as your direct contact information the cost is $149 to build the page and then $149.00 per month. This will include sharing your completed page on our social media with 5,000 PLUS followers via Facebook, Twitter, xml rss feed and blog.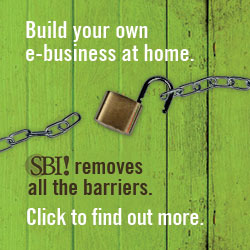 Dominate Internet Advertising Methods with Content
Web visitors are looking for high content and free information, the key to making money with your internet advertising methods is to offer customers a lot of free and useful information and bring mass amounts of traffic to your information, thereby looking like the expert in your field and being able to refer the visitors to your services or products.
I learned from home through my amazing FREE education through Site Sell web business builders who host my Live in Las Vegas website how to build my site step by step.
No programmers had to be hired, nor did I call for help. They show you step by step how to do this with any subject, they help you find your niche, they help you get a concept site and find keywords that sell and so much more. So if you would like to check out their program visit Site Sell Website Overview. You will learn the proper business or web building techniques using internet advertising methods that work time after time, such as keyword choice, writing amazing information that people want to read, etc.
---
Helpful links:
About Us - Take a few moments to get to know us a little better
Google Webmaster - How about some free tools to help you build a business online?

Return to "About Us" from "Internet Advertising Methods".
---
Home | About Us | Contact Us | Build a Site Like This l Advertise With Live in LV NV

©2008 Live in Las Vegas, NV - All Rights Reserved