Beauty On A Budget 
Save Money Look Amazing!
**Properties available for sale and pricing of properties on this website may be outdated due to the swiftly changing real estate market, please contact me directly for updated and accurate home searches
Yippee, here are some economy busting ideas to maintain your beauty on a budget with amazing ideas and common household substitutes for your otherwise expensive products. 

DISCLOSURE: This FREE resource site contains affiliate links & ads related to items my audience is interested in.  This enables me to support this site by sometimes earning a commission if you decide to make a purchase via these ads or links. 

There are also many tips to find store products that can replace your expensive needs as well. If you do your research, you will often find that those wholesome products for less just might work better!  

Local Beauty Schools are Voted
Best Beauty on a Budget tip of the Year!
Professional products, treatments, cuts, colors and styles at a fraction of the cost.  Most beauty schools have full working salons for their students that are ready to graduate and need hands on training.  
Hair cut, color, nails, massage, facials.  These are all ideas of local educational facilities that may offer services for half or more off typical industry pricing.  Here in Las Vegas, Paul Mitchell School on Eastern is an example of this type of salon. 
If you need updos or evening styling for weddings, prom or just going out on the town, give the students some practice and save some money!

Makeup Remover Wipes 576 for 12 bucks!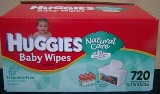 Stop buying the expensive makeup remover wipes! Even on the low side you get 25 for $5 bucks at the discount stores!

Get Huggies wipes these work great, just as well if not better than the expensive types at removing everything even mascara and you can get them at Sams Club in a 720ct package for less than $15 bucks.
Dont get the natural ones, they do not work, just get the plain old regular Huggies wipes or the one and one.  If you are not near a location that makes these easy to get, you can order them right here on Amazon.

HUGGIES Simply Clean Fragrance-Free Baby Wipes Soft Pack, 576 Count
I believe the key ingredient is the mineral oil, just like using baby oil to remove makeup only these are not oily at all. You can also buy a huge baby oil at the dollar store for a dollar and rub that on your eyes and then wipe clean with a Huggies wipe or tissue.
It was an accidental discovery, but my daughter and I can not live or travel without these wipes now. And as far as beauty on a budget goes, I can not even imagine the money we have saved over time. Plus they are soft, non irritating and really work better than many brands of actual makeup remover I have tried. I love Avon, but have used their makeup remover and can tell you these wipes work better. Even on stubborn mascara such as Falsies.
We have sent my husband out while on vacations to buy our wipes if we forgot them and we don't have to feel guilty about spending $6-$8 dollars because we forgot them because we can often get a decent small pack for $2.79.  
How to Lose Belly Fat for $6.95 
Stop the insanity. You dont realize what you are doing wrong, so get a free book and pay the shipping for 7 bucks. Is 7 bucks worth your life? is it worth curing type 2 diabetes? or a potential heart attack?
How much are you worth? This is the fat burning, how to lose stomach fat deal of the century.  Learn to reset your God given fat burning hormones with food, yes I said it food.  You actually get to eat! Make fast changes that can quickly start ridding you of stored fat and encouraging your anti aging genes to get moving! Check out the info page:
Click Here! To Read more about the Fat Burn Kit

Pantene Leave in Conditioning Spray
Or worse??.... more expensive brands. True it is only five dollars and change, but why... I have been addicted to Pantene spray leave in conditioning spray or anything I could find on sale for under $4 dollars I would try them all just to comb through my hair after I got out of the shower. 
There are so many smoothing sprays and oils that leave your hair oily and heavy, this is light, anti frizz and makes your hair soft and smooth. Then along came suave kids detangler - yep, a whopping $1.99 on an average, an amazing beauty on a budget find, and if you don't mind smelling of green apple, it makes an awesome cheap replacement for the expensive spray in beauty products.
My hair combs right through just as easily, what a beauty on a budget find! Another great one is the Aussie brand under $3. 
Shiny Hair With Mayonnaise
A budget staple for years! I can not tell you how many people swear by this. Just use as a deep conditioner the day before wear so you dont smell like a salad. It is greasy, but works wonders for shine and moisture.

Eliminate all those expensive shine shampoos and leave in serums costing you a small fortune. And now they even have Olive Oil mayo! So for under $5 bucks you have a few months worth of treatments.
Make Your Own Facials and Masks
Instead of giving you a few recipes, I am sharing some great links for tons of recipes for your own masks and facials for beauty on a budget.

Address Every Element of Skincare From large pores to oily skin:
Beauty Treatments you Can Do at Home These ideas are from Fitness magazines writers:
Blend blueberries and plain yogurt and spread over your face for 15 minutes. Rinse. This mask is for repairing damage from UV rays by moisturizing and exfoliating. - Cox
Mash bananas and avocados together and then comb them through your hair. Cover with a plastic bag or cap for ten minutes to super moisturize and mineralize. - Alex Safar from Salon Acote.
Mix cornmeal and bananas until a nice gritty, smooth texture. This can then be massaged into your feet to work calluses and soften rough areas. Cornmeal is also known to have antifungal properties - Kim D'Amato of Priti.
Blend strawberries (fresh of course) and honey and then massage your face for a minimum of three minutes and then rinse with warm water to exfoliate and hydrate. - Jolanta Smusz of Devachan Salon.
You could even use all of these tips from beauty on a budget and and come up with your own favorite recipe. Give us some feedback on your discoveries.
The Dollar Store
You will not believe the incredible deals to be found here! Just because it is at the family dollar store does not make it bad. A lot of these items just didnt make it due to bad advertising or unattractive labeling. Here are some great beauty on a budget finds to look for:
Sunscreen
Face lotion
Vitamin E oil and lotion
aromatherapy items
skin scrubs
loofahs and scrub puffs
scented body lotions
scented candles for that special bath
makeup
hair clips, scrunchies and ties
hair dye
Shampoos and conditioners
baby oil - (great makeup remover)
Amazon.com and Ebay.com
If you are addicted to a brand name product, chances are you can find it cheaper on these sites. I have found brand name beauty products much cheaper with some online research. Visit the Ebay.com health and beauty section or Amazon.com's Beauty.

You may not think of these websites for selling makeup and hair products, but believe me they are loaded with them!

Endless List of Coupon Codes for You!
Join the Retailmenot.com community. This is a website that everyone donates their coupon codes from mailers, catalogs, orders, etc. This is not only beauty on a budget, but a savings on practically everything imaginable.

These community members are nice enough to take the time to post these coupons on everything from Walgreens to Victorias Secret. So don't buy anything online without putting the website into the Retailmenot.com search bar to find out if there is a coupon for savings or FREE shipping, etc.
Hot Body For Less!
Why consider hiring a personal trainer or paying for expensive gym memberships? I am here to tell you that Insanity is the ultimate workout for your Beauty on a Budget. Get INSANITY - A 60 DAY TOTAL-BODY CONDITIONING PROGRAM on DVD - click here

Under 40 minutes a day

Under 120 dollars to buy

No equipment needed

burn more fat than ever

see more abs than ever

be able to eat more and still have a great bod
What more could you ask for, here is a picture of me, I am 42 and going on 20! Do it for yourself! I have always watched my fat as a matter of fact eaten too little fat just to stay thin. Can you imaging eating more wonderful food, and more "good fats" and still having your body lean out daily?
This is a beauty on a budget tip that you just will not understand just as I did not until I took the 60 day challenge. Can't you sacrifice and commit to 60 measly days for a complete overhaul of your metabolism and body? 
Come on, I am no spring chicken, but if you want to move like one... get going!
The Alternative to Expensive Face Creams
This is the stuff! Swiss collagen and vitamin e cream for $7.50. Amazing on everything from face to feet and especially for very dry skin.  This has been around forever and there is a reason for it.
Other great places to find deals on expensive face creams are Big Lots, The dollar stores and places like Sams Club and Costco where they have big tubs of vitamin E creams for around 6 dollars. 
Dont forget the somewhat expensive coconut oil. If you get the huge container at a warehouse store however, it is about 14 dollars for 42 ounces and it is great for hair, cuticles, hands, feet, faces and bodies. PS: dont forget to search Groupon!
Trader Joes - Yes I Said it !
So, the name sounds expensive I know, but did you know they carry a whole section of beauty products at prices we can afford?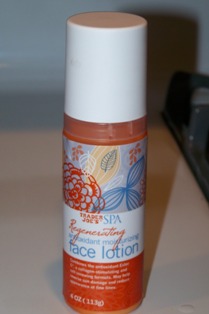 Vitamin C Spa Face Lotion - 3.99 

Daily face lotion with SPF 15 - 3.99

Face cleansing pads - 2.99

Many more cleansers and lotions that are more upscale but still cheaper than brand stores. Also, they have sunscreen in the 50 SPF spray cans 5.99, and a wonderful one for face that is non comedogenic and a whopping 6 ounces for 5.99.    
#12 Good old Ivory Soap
This is an oldie but a goodie! An amazing $4.25 for 10 bars at Walmart and it does not dissolve in your shower like other more expensive brands. It smells clean, rinses great and lasts and lasts.
Vitamins for Beauty on a Budget
Vitamins are an affordable source to keep you vibrant and healthy. My best resource has been Vitacost Beauty and Health. They have amazing prices and also give you FREE research on all of the latest new from preventing dementia to fighting cancer and staying young!
I hope you enjoyed Beauty on A Budget and I welcome any great ideas, so please don't hesitate to contact me with your great economy busting suggestions, have a blessed day!
---
Helpful Links:
Return to Las Vegas Shopping from "Beauty on a Budget".
---
Home | About Us | Contact Us | Advertise With Us | Build a Site Like This

©2008 Live in Las Vegas, NV - All Rights Reserved