Las Vegas
Event Calendar

**Properties available for sale and pricing of properties on this website may be outdated due to the swiftly changing real estate market, please contact me directly for updated and accurate home searches
Welcome to Las Vegas Event Calendar. Are you looking for things to do? Festivals? Seasonal happenings? Farmers Markets?  Here you will find links, ideas and information to many currently ongoing happenings. 
DISCLOSURE: This FREE resource site contains affiliate links & ads related to items my audience is interested in.  This enables me to support this site by sometimes earning a commission if you decide to make a purchase via these ads or links.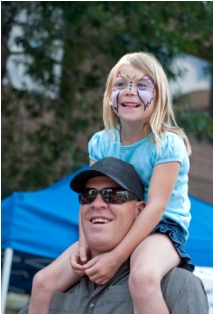 To View Daily Local Happenings Dates and Times OR to Post your charity fundraiser or Community Happening on our site...Visit our blog and submission page and fill out the form.
If you would like to post your Las Vegas Event, Ad Or Business to our 8900+ and growing Facebook Fans for $5 please click HERE
Now for this Las Vegas Calendar... some Henderson Our Very own Things to Do Page Attractions, restaurants, shopping, golf tournaments and so much more!
Here are  Just about 150 ideas to do with kids Visit our Kids page!
Support our UNLV running Rebels Our local university has family friendly basketball, football and baseball games that you can attend. Get your cheer on!
LV Wranglers Hockey! Held at the Orleans Arena, visit OrleansArena.com for tickets.

Springs Preserve Events and Programs Located at 333 S Valley View at the 95 freeway. This place always has something going on, hands on science and art experiences, visit here for the schedule.
Town Square An outdoor mall and gathering place, eateries, a small park for the kids, plenty of outdoor patio style dining and regular Upcoming Events
The Smith Center for the performing arts always has something amazing going on. Visit their site for concerts, shows, Ballet theater and plays for family and friends.
The District at Green Valley Ranch Music and entertainment Live music, outdoor picture show, charity events,car shows, shopping and more!
Art Festival - A Mothers Day Tradition May 11-12 9am to 4pm. Admission is FREE. Arts and Crafts and entertainment. It will be held at the Henderson Events Plaza 200 South Water Street, Henderson.  
Great Links to other Las Vegas Event Calendar Events
Review Journal visit Our local paper event calendar. Find something for everyone to do from arts and crafts to shows and concerts.
Hendersonlive.com - Henderson live events, arts and culture, Concerts, Theater, Festivals, parades. Visit here for a calendar of Farmers Markets, art exhibits, fly fishing lessons. Yes, I said that!
702Events.com - Las Vegas Event Calendar, Business networkings, festivals, music, entertainment, Meetings, seniors, night life, seminars, spiritual and more
Local Golf Tournaments Visit our page for tournaments that we know of and post yours for free by filling out my post a tournament form.
Great Community Health Programs
Special Low Cost Mammograms in Las Vegas - They are $50 in October if not covered by your insurance plan. A Doctors order is required unless you visit Summerlin Hospical Medical Center To schedule or for questions please call 702-369-7710
Family Classes breastfeeding, birth place, infant CPR, mommy and me, we can sign and more visit FamilyPlace for class schedules.
Migraines - what to do? 702-616-4900
Lower cholesterol 702-616-4900
Breastfeeding Helpline 702-616-4908
New Mommy Mixer 702-616-4900
Pregnant and Uninsured? 702-568-9074
Fresh Farmers Markets
Las Vegas Farmers Market 10 - 2 Saturdays at Floyd Lamb State Park 9100 Tule Springs Road, Visit LVFM for info


Fresh52 Farmers and Artisan Market - Fresh52.com Every Friday from 9 am to 2pm. at Town Square 6605 S Las Vegas Blvd. Also Saturdays 8 - 1 at Tivoli Village 440 S Rampart Blvd, and Sunday 830-1 at Sansone Park 9480 S Eastern Ave. Face painting and temporary tatoos, special offers, seasonal produce and so much more! Just get out and get some fresh air and meet some people in your community
Las Vegas Farmers Market - Every Tuesday from 4pm-8pm. 10401 Gardens Park Dr. Fruits and veggies, fresh baked breads, handmade crafts... Visit LV Farmers Market for more info. Also Wednesday at 1600 N Rampart Blvd from 4-8 pm.
Winder Farms Fridays 4-8 pm at the Galleria Mall South Parking lot, 1300 W Sunset Road. 95/Galleria exit.
We would love to hear your suggestions and input on our Las Vegas Event Calendar page, please feel free to Contact us with your event and upon approval we will be happy to list it for you.
Our Local Calendar is unlimited in ideas and suggestions for whatever day you want to get out and do something.