Homes for Sale in Las Vegas
and Henderson Nevada

FREE MLS Realtor Database Search Below!
**Properties available for sale and pricing of properties on this website may be outdated due to the swiftly changing real estate market, please contact me directly for updated and accurate home searches
Homes For Sale In Las Vegas (Domain for Sale) Free house search in Las Vegas, Henderson, Boulder City and North Las Vegas. This is a one stop shop website covering all of your house buying needs.
Get FREE Daily Home Lists emailed to you fill out form below!  Learn about the nearby communities and cities in the LV valley.  This page is designed for the Real People that live and want to live or invest here!  I am also a Green designated real estate agent if you are looking for homes with green features.
New Homes For Sale In Las Vegas move in 30 days! Free agent representation.
Find your NEW home here! Builder search:
If you are tired of fighting over fixer uppers or dealing with short sales, Contact me to go see these homes. Get one today! FREE service for you.  Many have energy efficient construction and thousands in buyer incentives, upgrades and appliances.  Many qualify for the 5% down payment grant!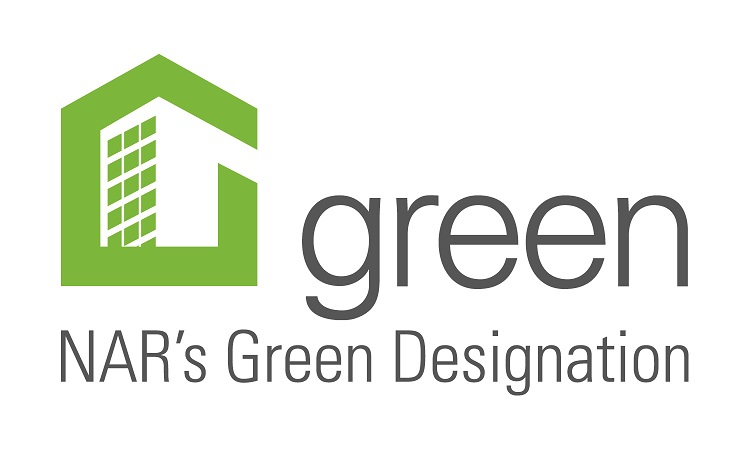 Please make sure when filling out the below form, that you list your criteria, For example: bedrooms, baths, condo, single family, garage, size, price, Old or New? I also need to know your preferred area, school zoning, or anything else very important to you.

Resale Homes for Sale In Las Vegas Search Here!
Homes for sale in Las Vegas, HENDERSON and NORTH LAS VEGAS Information Here! September Las Vegas Home sales were at a five year high!
Right now, the best way to buy home and not compete with multiple offers is to buy a New Home. Your Realtor has great inside promotions and information on homes that will be ready to move into in 30-45 days, We know builders that are paying closing costs and more special deals. Get FREE representation, the builder pays your Realtor so make a friend in the business, contact me

Located in Inspirada Quick Move In !
Just in case you do not know, this is right between just past Anthem and in a very popular up and coming area with many new homes, parks, community swimming pools and family events going on constantly.  

They have baseball fields, soccer fields, jogging trails, a community center and so much more to offer in this master planned community.
My main point is, you can get a home for super quick move in that is almost built from $275,000.  Contact us for FREE representation and to get the most benefits possible that we can negotiate for you from this builder.
Energy Star qualified homes are available that can save up to 45% off of traditional home utility bills.  You can put that savings toward affording more house!  
Gorgeous Near Mountains Edge
New homes from 1700 square feet starting at only $278,000. Quick move in means mostly built for you. You may still be able to customize some options.  Cross Streets are Cactus and Buffalo. Make sure to contact us before visiting on your own for FREE representation and to get the most benefits available from this builder negotiated on your behalf.    
Also in Inspirada  Between Seven Hills and the M Resort. Get a 2746+- square foot home with a quick move in for $360,000.  5 bedrooms 3.5 bathrooms. This place is magnificent. Live in an amazing new home that you dont have to wait for 6 months for it to be build.  EMAIL ME for more pics and info The builder pays me to represent you QUICK MOVE IN!  Get Free representation and the best incentives available from the builder by using us to negotiate for you.
Nevada Down Payment Assistance
Program Nevada 
Home for Hero's 
Culinary Union Down Payment Assistance
Teacher down payment assistance 
I am not kidding when I tell you that I just got a teacher into a home for $88 dollars out of pocket.
How?? Well because I had her apply for the teachers program with a preferred mortgage lender, she qualified for down payment assistance and I got her closing costs (escrow fees, title fees, prorated fees, lender fees, etc) covered by seller via negotiation in the purchase contract with the seller.
She paid me nothing because the seller paid me the commission to represent her.  I  helped her from beginning to end, from helping her qualify, then shopping for the home, preparing the contract, negotiating for her, arranging and reviewing her home inspections and Home owners association documents and then went to escrow with her to help he sign her closing papers. 
Teacher program highlights:  (expires December 2019 unless extended!)
 $7,500 in bonus money
 Usable for down payment and closing costs
 Forgivable after five years (if you stay in your home)
 Below-market fixed interest rate 30-year loan
 Statewide program
 No first-time home buyer requirement
Program Requirements: Borrower may not own property at the time of closing Must be a licensed full-time K-12 public school classroom teacher in Nevada Qualifying income below $98,500 Home price below $484,350 Minimum credit score of 660 for FHA / 640 for VA, USDA Government insured loans only (no conventional loans) Teacher must live in home as primary residence.




Must meet standard underwriting requirements to qualify for a mortgage regarding credit, etc.  One-time fee of $675 on first mortgage - courtesy of Nevada Home is Possible posted by Homes for Sale In Las Vegas



Home for Heroes Highlights:

Key Benefits: Below-market fixed interest rate 30-year loan Reduces monthly mortgage payment 

No first-time homebuyer requirement Statewide program 

Borrower may not own other property at the time of closing 

Qualifying income below $98,500 

Home price below $484,350 VA or USDA loans only 

Minimum credit score of 640 

Home buyer must live in home as primary residence

 Must meet standard underwriting requirements to qualify for loan, ex: credit, etc

One-time fee of $675

If you're a veteran who has been honorably discharged, are in the National Guard, are a surviving spouse or you're on active military duty, Home Is Possible

For Heroes

was made specifically for you.
Home is Possible Down Payment Assistance Highlights:
Key Benefits: Get up to 5% of the loan value Usable for down payment and closing costs 

Forgivable after three years (if you stay in your home) 

Attractive 30-year interest rate 

No first-time home buyer requirement 

Financing available for manufactured homes 

Statewide Program Requirements: Borrower may not own property at the time of closing 

For government loans (FHA, USDA, VA) — qualifying income must be below $98,500 

For conventional loans (HFA-preferred) —

please visit our page 

Home price below $484,350  

Minimum credit score of 640 

Must live in home as primary residence

Must meet standard underwriting requirements 

One-time fee of $675
Culinary Down Payment Assistance Highlights:
The Culinary and Bartenders Housing Partnership provides 

Home buyer education and pre-purchase counseling in English and Spanish

Post-purchase workshops (in English & Spanish), including foreclosure prevention

First-time home buyer down payment assistance loans

The Culinary and Bartenders Housing Partnership provides up to $20,000 in assistance to purchase your first home!

Key elements of the program include:The down payment assistance loan up to $20,000 has a 0% interest rate.

You do not have to pay back the loan unless you sell, rent, or refinance the property.If you sell, rent, or refinance you pay the loan back at face value with no interest charges.

You must live in the house you buy (no second homes or vacation homes).

You must not have owned a home within the past three years.

You must contribute 3.5% down payment for an FHA mortgage. 

You must contribute 1% of the purchase price for a conventional mortgage.

Your combined household income can't be greater than $92,010 for a 1-3 person household. For a household with 4 or more persons, your combined household income can't be greater than $106,250.

You will be required to complete an orientation class, an 8 hour home buyer education course and a one-on-one counseling session at no cost to you.

You must qualify for a mortgage - you may use a lender of your choice, or the Housing Program can provide you with a list of participating lenders to assist you. 

Participating lender list can be located by

Contacting me

Funds for loans are limited and will be granted on a first come first serve basis.
Year End New Homes for Sale in Las Vegas 
Closeout Quick move in homes for sale in Las Vegas
Summerlin homes $296,900 to 3000 +- sq ft for $470000.
Southwest standing home $178500
Henderson $271000 to $377000
Providence - New fallout! Providence $172,530. 215/Hualipai. Over 1900 square feet. Gourmet kitchen, move in 30 days. Contact me to see.
Northwest $181000 to 420000 You can EMAIL ME for more info  You get FREE representation, the builder pays me to represent you
Brand New in Henderson from the $360000's
From 2100 to over 3000 sq ft, You are early enough to pick everything! EMAIL ME to get on the interest list the builder pays us to represent you. Get the best deals and incentives available by using a Realtor. FREE representation.
Search the MLS for Homes
Las Vegas, NLV and Henderson

so you get FREE buyer representation, but you have to Contact me at Homes for sale in Las Vegas before you go. Need to bust the economy with Two Homes in One? This builder is a genuis! They have built an apartment style living quarters within the home with a separate entrance.
This home is available at 15 locations, CONTACT ME for free representation and information. the builder pays me to represent you.
$364,400 In the Southwest MOVE IN READY!!
No lines no hassle! 4 New homes available now from 2900 ft to 3400 ft. One Story and beautiful! 3 car garages, Granite counters, Large lots, upgrades galore. Off of Durango. EMAIL ME for more info the builder pays me to represent you
This home is AVAILABLE NOW, near Mountains Edge.
$333,816, builder may be able to help with closing costs. 1947 + - sq ft, you can move in very soon but still pick your cabinets and flooring. EMAIL ME for more information the builder pays me to represent you
There are many hundreds more Homes for sale in Las Vegas, so please let us make your search easier. We are educated with 20+ years of experience and we offer KNOWLEDGEABLE SERVICE WITH NO HIGH PRESSURE!. We are very comfortable people with families and you can make a new friend. CONTACT US TODAY.
Help finding NEW HOME COMMUNITIES AS WELL AS BANK OWNED FORECLOSURES, DISTRESS SALES, HUD HOMES AND SELLING HOMES ON A SHORT SALE. **You Do Not Need To Pay An Attorney to Do A Clean Short Sale!!!*** Keep your money! EMAIL US TODAY FOR HELP, NO COST TO YOU.
NUMBERS ARE UP!!! SALES ARE UP!!! NOW IS THE TIME TO BUY A HOME!
Our homes for sale in Las Vegas inventory is at an all time low, but the challenge now is that we are experiencing multiple offers again and prices are being bid over appraisal.
Homes for sale in Las Vegas will buy your old house or investment rental for quick cash visit We Buy Houses Nevada
What does this mean to the homebuyer that has minimal down payment and closing costs? Well, you may find that you are being bid out by cash buyers or buyers that have the cash to cover the down payment plus the shortage in appraisal.
I suggest contacting me Click Here for my contact form to find new homes that have standing inventory we can go look at or even get something that will be done in 5 months. Hey, at least you will get a home and the builders offer incentives and financing options and some even help with costs!
Brand New Henderson Home Live in a Country Club community for so much less! Homes start at $160,000, golf course living, recreation center with resort pool, tennis, basketball, pool tables, racquetball, yoga plus a gym! Guard Gated and has a public golf club.
These homes will be done in 4 months and you pick your cabinets, carpet, flooring, etc. Contact me. The builder pays me to represent you, it costs you nothing for me to help you! Brand New North Las Vegas and Henderson Homes $800 approx payment monthly, yes they do FHA! From the mid 100's Contact me
Have you qualified for your loan? Did you know that most sellers on homes for sale in Las Vegas including banks will not even look at your offer on any Homes for sale in Las Vegas without a pre qualification letter that states your credit has been run and income verified.
And they may even require proof of down payment from your bank account. I have recommendations on lenders based on your specific situation. Recently I have had a great experience using HomePath financing on a few Homes for Sale In Las Vegas
This is a great low down financing option for Fannie Mae Homes. You can sign up for alerts of their homes and find out about the financing here at the Homepath site. Please contact me for the direct number to my Homepath lender.
Buying Homes for Sale in Las Vegas is not Simple Anymore Getting a loan is hard these days. You have a lot of hurdles ahead of you unless you have had plenty of cash sitting in the bank for at least 60 days this is called Seasoning.
The lenders now require you to show where your money comes from, called a paper trail or deposit trail. You will also need to show that you have enough for the down payment and usually 3 months house payments in the bank for at least two months often referred to as RESERVES.
Your debt ratio has to be less than 50% or forget it. So don't go over 1/2 balance on your credit cards and PLEASE don't buy anything on credit while you are house shopping or qualifying for your home loan and Especially while you are in escrow!

Conventional buyers will have to put 5 to 10% down. FHA will have to put at least 3.5% unless you are buying a Homepath Home which is 3% and Investors 10% to 25% down. No way around this, the days of subprime are over. There is special rural financing offered by Bank of America in certain areas for 1/2 of 1% down, contact me for that information
And investors, you are looking at 25% down to make your life easier and about $600 bucks for the appraisal which has to include a rental analysis.
Qualifying is very tough now with all the loan fraud laws in place. Lenders have new regulations they must follow and they are very strict due to all of the bad loans.
Reliable lenders are hard to find for Homes For Sale In Las Vegas, so please contact me for someone that knows what they are doing that can really help you and not give you the run around.
If you get too small of a loan they charge you extra, if you have too high of a loan they charge you extra. If your credit is below 680 they charge you extra. It is just not the simple process it used to be.
The HARP Program
See if you qualify Here! This is the "upside down refinance everyone is talking about, see what the guidelines are and learn about your options.
Great Information for You Nevada Rural housing authority offers Home At Last.
You will have to purchase in designated areas by the program

Must be a first time homebuyer or qualified Veteran


Must qualify - your best place to start is contact a preferred lender for pre-qualification. Highlights include: FREE 3% down payment grant No asset limit like Nevada Bond program. 
Here are some interesting links you may want to check out:
Mortgage information and daily NEWS! Mortgage update
From US News: "5 Ways to Take Advantage of Low Interest Rates" article
GOOD QUESTION I WAS ASKED THIS WEEK....
Q: "I'm looking to do a VA Vendee loan where I can put 5% down on an investment property. How do I get more information?"
A: VA Loan benefits flyer and website
Here are some interesting items from this week:
Mortgage rates are edging up as the existing homes market it experiencing somewhat of a rebound. Although slow, the inventory seemed at a stand still and now seems to be moving along a little faster.
GOOD QUESTION I WAS ASKED THIS WEEK…
Q: "I want to do an FHA loan. Some properties I see are listed as "cash or conventional financing only." My agent says this because of the repairs needed on the home. Is there anyway around this?
FHA 203K Renovation Loan (FHA loan limits currently for Nevada are $486,450, you can buy a lot of house for that!) Contact me for FREE agent representation on your home purchase
A: An FHA 203K rehab loan will sometimes be accepted on Homes for sale in Las Vegas in this situation. This is a loan that allows for home repairs, and even some upgrades, to be completed as part of the loan. Please contact me for details.
Features & Benefits:
Think of the 203K loan as a traditional FHA loan with a repair escrow. Loan amount is based on "after improved value". Funds for rehab/repairs are financed and disbursed as work is completed. Same low down payment and credit qualifying as with any FHA loan. Up to 6 months payments can be financed if property is not habitable during rehab Appliances, cosmetic, and landscape may be financed. Seller can participate in buyers closing costs up to 6%.
Eligible Improvements (This is only a sample of the items that are eligible) :
First items addressed are health, safety & weatherization. Remainder can be applied to upgrades & remodeling.
Structural alterations and reconstruction. Improved function & modernization. Changes for aesthetic appeal.
Repair, or replace plumbing, heating, A/C, electrical systems.
Installation of well and/or septic. Roofing, gutters, and downspouts. Flooring, tiling, and carpeting & appliances.
Energy conservation improvements. Major landscape work and site improvement.
Improvements for accessibility to the handicapped. Call for other desired items, or improvements.
Minimum amount in repairs is: $5,000.00 on Homes for Sale In Las Vegas
Maximum amount in repairs: NO LIMIT!
Loan amount cannot exceed FHA county limit--- $400,000 in Clark County
Eligible Transactions: Owner occupied Purchase, or rate & term refinance.
Eligible Property Types on Homes for Sale In Las Vegas: Single Family
Duplex

Tri-Plex

4 Plex

Condo (must be FHA approved) Maximum 4 units in each building.



Ineligible Improvements: "Luxury items".
BBQ pit

Bathhouse

Dumbwaiter

Exterior hot tub, sauna, spa and whirlpool bath

Outdoor fireplace or hearth

Photo mural

Installation of new swimming pool



Gazebo
Tennis court
Tree surgery
Items that will not become a permanent part of the property
Never completed homes
Contractor (Licensed) is required to complete work.
1 bid and Work write-up
Work write-up replaces the need for a home inspection
Pest inspection required
Work must begin within 30 days of COE
Work must be complete with 6 months of COE
EEM Feature (Energy Efficient Mortgage ask me how!)--If you make the home more energy efficient there are some additional benefits. Please ask Kellie about these.
Purchase Contract: COE: 60 day closing from date of seller acceptance.
Contract must state: "Buyer´s loan proceeds are coming from an FHA 203K rehab. loan".
Seller can pay up to 6% of buyers closing costs (recurring & non-recurring).
Offer is made on what buyer wants to pay for the property in "as-is" condition.
Advantages of Going 203K on Homes for Sale In Las Vegas:
Sell the property in "AS-IS" condition
Agent receives commission before any work is started
Think of a listing that is listed as "cash only" (due to needed repairs)
Buyer loves home, neighborhood, school district, etc. but dislikes kitchen, bathroom(s) flooring, paint, etc.
Home is older and needs new everything e.g. HVAC, roof, paint, flooring, kitchen/bathroom/bedroom remodel, etc
Q:Homes for Sale In Las Vegas: What is the biggest challenge you see in loans today?
A: Documenting the cash necessary to close the deal is the biggest challenge. Make sure you have enough money saved for your down payment, closing costs, and a few month's reserves before you going  looking for a home. 
Not all loan programs require reserves but they are good to have. Make sure you can clearly explain, and paper trail, how you got all of the money you need for closing. Tips, gambling winnings, loan paybacks, gifts, asset sales, etc. must be documented.
Introducing Freddie Mac´s Relief Refinance program!
Relief Refinance allows borrowers who are current on their existing Freddie Mac owned mortgage to refinance up to 105% LTV.(Loan to Value)
Product Features include:
Mortgage Insurance is not required on new Relief Refi loans if there is no MI on the existing loan LTV´s up to 105%. No CLTV or (H)CLTV restriction Streamlined documentation allowed, including no appraisal if applicable. 1-4 unit Primary Residence and Investment Property, and 1 unit Second Home Loan amounts up to the Temporary 2009 limits Only three (3) months seasoning required (note date to note date). 
No minimum fico requirement if P&I payment is not increasing more than 20% No DTI requirements if P&I payment is not increasing more than 20% Condo approvals are not required Loan proceeds may be used only to: - Pay the unpaid principal balance and accrued interest of the eligible first lien, or - Pay not more than $2,500 in closing costs and/or prepaids Appraisal For some one (1) unit properties, a Home Value Estimate (HVE) may be available for use in lieu of an appraisal.  
Mortgage Insurance is not required on the Relief Refinance loan on Homes for Sale In Las Vegas if: The LTV of the new loan is <=80%; or The existing loan does not currently have MI Mortgage Insurance is required when the LTV of the new loan is >80% and the existing loan has MI Borrower Eligibility Determine if the mortgage is currently owned by Freddie Mac by checking the following Freddie Mac website: Freddie Mac



The Nevada Bond Program, which offers 100% financing on Homes for sale in Las Vegas, and is serviced by Bank of America Home Loans, has raised their income limitations. Effective with all new bond reservations on/after April 15, 2009.
If you have a 1 to 2 Person household and your income is less than $78,480, you may now qualify. This is an increase from around $72,000. If you have a 3 + Person Household and your income is less than $91,560, you may now qualify. This is an increase from about $84,000. Keep in mind, you must be able to qualify for an FHA loan and you can't have more than $5,000 in liquid assets excluding 401K.
The rates are slightly higher, but if you need 100% financing today, BOND may be the way to go.
Remember we don't have a 620 minimum credit score on FHA loans like many lenders today
FIND REFINANCE AND MODIFICATION GUIDELINES for Homes for Sale In Las Vegas AT:
As we learn more about the program, we will work with our customers to determine their eligibility.
Although the participation of each bank is voluntary, Bank of America and Countrywide are supportive of this program on Homes for sale in Las Vegas and the positive impact it will have on homeownership nationwide. We will work to implement the plan specifics as quickly as possible.
GOOD QUESTION I WAS ASKED THIS WEEK.... 
Currently it is $486,450 ... If I buy a home that is $405,000 do I have to put down $5,000 on top of my 3.5% minimum down payment?"
A: $486,450 is the maximum loan amount on an FHA loan in Clark County. If the sales price is $405,000, you would be required to put down 3.5% of $405,000 or $14,180. This would only make your loan amount $390,820, which is below the $486,450 max loan amount.
The maximum sales price regarding homes for sale in Las Vegas, if you were only willing to put down 3.5% on an FHA loan, would be around $490,000.
GOOD QUESTIONS I WAS ASKED LAST WEEK.... Q: "My real estate agent tells me that I need to buy a home quickly because I have limited funds and FHA is going to increase the minimum down payment. Is this going to happen?"  THE answer is YES  Please visit the Government FHA page for information on all loan programs and requirements
A: According to an article in the Washington Post online, "FHA is proposing to increase the up-front cash paid by borrowers as part of an effort to shore up the agency's finances, which have been staggered by rising defaults in its flagship mortgage insurance program.
The changes also include raising minimum credit scores for borrowers who receive FHA-backed mortgages and limiting the amount of money sellers can kick in, including paying closing costs or giving free upgrades."
Q: "Are there any good down payment assistance programs left?" Yes see above top of page! I have listed the information on Teachers, Home is Possible, Home for hero's and Culinary
A: FROM THE NEVADA HOUSING WEBSITE: The Nevada Housing Division offers up to $4000 to provide homebuyers under its First Time Homebuyer Program with down payment and closing cost assistance.
For more details, visit: Nevada Housing Website
Search Houses   Search for Homes for Sale In Las Vegas, directly from the Multiple Listing Service with your own custom search criteria.
Get a Great Local Real Estate Agent Homes for sale in Las Vegas supports ethical real estate practices, contact us today. Get Stats on the Area Housing Market
Invest in or Sell your Real Estate Notes
Make Lucrative Income

Changes that have taken place
"REGULATION X AND OTHER IMPORTANT LENDING CHANGES"

Military Income In addition to base pay, military personnel may be entitled to additional forms of pay when considering a purchase on homes for sale in Las Vegas. Income from variable housing allowances, clothing allowances, flight or hazard pay, rations, and proficiency pay is acceptable, provided its probability of continuance is verified in writing.
An additional consideration may be the tax-exempt nature of some of these payments which can be grossed up 25%.
Child Support Income Income
In this category may be considered as effective for homes for Sale in Las Vegas if such payments are likely to be consistently received for the first three years of the mortgage. The borrower must provide a copy of the divorce decree, legal separation agreement, or voluntary payment agreement and evidence that payments have been received during the last twelve months.
Acceptable evidence of regularity of payments includes canceled checks, deposit slips, tax returns, court records, etc. Periods less than twelve months may be acceptable provided the payor's ability and willingness to make timely payments is adequately documented by the lender.
FHA permits properly documented child support to be grossed up under the same terms and conditions as other non-taxable income sources. This income may be grossed up 25%.
NOTE; Payment of arrears is not to be included as income. If the decree states child support income of $200 and the borrower is getting an additional $100 towards the arrearage, we will not use the additional $100 as income or even as a compensating factor.
The U.S. Department of Housing and Urban Development (HUD) launched a new, comprehensive Web site to assist Americans with improving financial literacy, sustaining healthy homeownership and achieving financial security. My Money, My home, My Future
**IRS speeds Lein relief for distressed homeowners trying to refinance - See Article
FHA only allows a borrower to have one FHA mortgage at a time except under the following circumstances
A. Relocations. If the borrower is relocating and reestablishing residency in another area not within reasonable commuting distance from the current principal residence, the borrower may obtain another mortgage using FHA insured financing and is not required to sell the existing property covered by a FHA-insured mortgage. The relocation need not be employer mandated to qualify for this exception. Further, if the borrower returns to an area where he or she owns a property with an FHA-insured mortgage, it is not required that the borrower reestablish primary residency in that property in order to be eligible for another FHA insured mortgage.
B. Increase in Family Size. The borrower may be permitted to obtain another home with an FHA-insured mortgage on homes for Sale in Las Vegas if the number of legal dependents increases to the point that the present house no longer meets the family's needs. The borrower must provide satisfactory evidence of the increase in dependents and the property's failure to meet the family's needs.
The borrower also must pay down the outstanding mortgage balance on the present property to a 75 percent or lower loan-to-value (LTV) ratio. A current residential appraisal must be used to determine LTV compliance on Homes for Sale in Las Vegas. Tax assessments, market analyses by real estate brokers, etc., are not acceptable as proof of LTV (loan to value) compliance.
C. Vacating a Jointly Owned Property. If the borrower is vacating a residence that will remain occupied by a co-borrower, the borrower is permitted to obtain another FHA-insured mortgage. Acceptable situations include instances of divorce, after which the vacating ex-spouse will purchase a new home, or one of the co-borrowers will vacate the existing property.
D. Non occupying Co-Borrower on homes for Sale in Las Vegas. A non-occupying co-borrower on property being purchased with an FHA-insured mortgage as a principal residence by other family members may have a joint interest in that property as well as in a principal residence of their own with a FHA-insured mortgage


Thank you for visiting Homes for Sale In Las Vegas please feel free to contact me with any questions or suggestions.
---
Helpful Links from Homes for Sale In Las Vegas:
Return to Las Vegas Nevada Real Estate from "Homes For Sale In Las Vegas".
---
Home | About Us | Contact Us | Advertise On Live In Las Vegas NV | Build a Site Like This


DISCLOSURE: This FREE resource site contains affiliate links & ads related to items my audience is interested in.  This enables me to support this site by sometimes earning a commission if you decide to make a purchase via these ads or links.