Receiving payments?
Sell my note - promissory note buyers here
**Properties available for sale and pricing of properties on this website may be outdated due to the swiftly changing real estate market, please contact me directly for updated and accurate home searches
How do I sell my note? Are you receiving payments on a real estate secured note or deed that you carried for a property buyer? **WILL LOOK AT ALL NOTES..not just Nevada** Then this is your resource for learning the process of putting your note up for sale to our professional note investors. Get cash now for other purchases, investments, or just to pay bills! **(We do not service Indiana, Maine or Utah)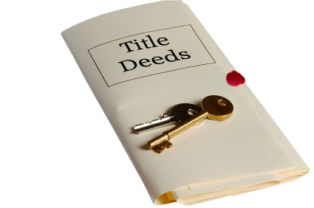 With the market and economy the way it is today, many owners of real estate were forced to carry their own financing at one time to either get a property sold or just to get some cash flow.
But as times have changed, people are finding it necessary to liquify some owner financed mortgage notes and other assets just to survive. You can "list" your note for NO upfront fees through our service. We provide a secure avenue to connect note holders and investors. Your note will be evaluated FREE of charge if you FILL OUT THE FORM BELOW
Sell My Note Info Form Here!
Below you will see the types of real estate secured mortgage notes that we are looking for:


Owner Financed Notes
Single Family Residence - first trust deed

Single Family Residence - second trust deed

Multi Family Residence
Manufactured Homes
Land
Apartment buildings

Commercial buildings and properties
To "sell my note", some important things will be considered by an investor before making an offer. They will want to have you fill out an
informational form
that will help them not only "list" the note for offering to other investors to buy, but will also help the future buyer make the proper "offer" to ensure they will be making a
good investment
. You can
**DOWNLOAD THESE FORMS NOW**
if you would like to get a copy or manually fill them out.
Questions You will Need to Answer
What kind of interest rate are you getting?
What is the payment amount you are receiving?
How long is the original term of the loan(note)?
What is the original amount of the loan (note)?
Do you hold the 1st or 2nd position on the property?
What down payment did the buyer make?
What was the sale price of the property?
What is the property type (single family? multi?)
What is the property address?
Are the buyers living in the property?
What was the sale date?
What was the date of the first payment?
Are the payments being made on time?
What day are they due?
Is there a balloon payment? How much? When due?
What is the payors credit score?
What does the payor do for a living?
Why do you I want to sell my note?
Is there anything else we should know?
There are investors out there that are just waiting for someone to say "sell my note". Why would investors be interested in
buying a note
? Because they are secured by real estate. This is a great investment for them if they get the right price.
If the payor stops paying, the investor has the right to foreclose and take the property just like a bank would if you stopped making your house payment.
In order to close your sale on your note, you will need to gather up some original forms that will assit the escrow company in legally changing the holder of the instrument.


Find these Documents
Original Copy of Note
Copy of Trust Deed, Mortgage or Land Contract
Escrow instructions and closing statement from the orginal real estate sale in which the trust deed was created
Title insurance policy which insures the trust deed
Fire insurance information on the property which secures the trust deed (Ins co, policy number, agents name, phone number, address)
Loan Payment record
Most recent appraisal and credit report of payor (if available)

The process to "sell my note" seems complicated, but keep in mind, the investors that buy these mortgage notes know what they are doing, and they pretty much take care of everything.
All you need is the expert connection to get your note listed for sale. You can Contact Us to take care of this process for you.
"Sell My Note" -Notes in Closing
Some additional details that you should know:
the payors credit will eventually have to be pulled, so it would be good to have the SS# of the payor, these can often be found on your filing of taxes (maybe 1099's). You may also want to consider getting your payor credit counseling to improve the price you might get for your note. If you would like a credit counselor connection, Contact Us
If you dont provide accurate information ahead of time, your offer may be subject to change once these items are discovered.
Subscribe to our ezine you may not want to sell now, but would like to keep up on market trends or stay in touch with the promissory note buyers here, you can subscribe to our ezine and get success stories and even investment opportunities that I have that may come up!
Hot Note Deals Available Now!


**Questions and detailed information on Sell My Note provided by the experts at Dalbey Educational institute. Page author/Note Listing contact has been educated to list real estate secured notes and connect you with note investors.
---


Helpful Links:
Las Vegas Real Estate Tons of Las Vegas Real Estate Information, homes for sale, rates, neighborhoods
Homes For Sale Free MLS home search
Las Vegas Real Estate Agents No pressure just knowledgeable service, Free info and online contact form
Trust Deeds For Sale Page Trust deeds for sale 


Return to Las Vegas Nevada Real Estate from Sell My Note


---
Home | About Us | Contact Us

©2008 Live in Las Vegas, NV - All Rights Reserved