Las Vegas Homes For Sale...
Where Do You Start?
**Properties available for sale and pricing of properties on this website may be outdated due to the swiftly changing real estate market, please contact me directly for updated and accurate home searches
You have decided to purchase one of the many Las Vegas homes for sale. You have taken the first step; but what now? Don't panic, start with these tips to assist you on your house buying journey:
DISCLOSURE: This FREE resource site contains affiliate links & ads related to items my audience is interested in.  This enables me to support this site by sometimes earning a commission if you decide to make a purchase via these ads or links.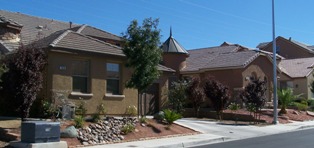 Start with a licensed Las Vegas real estate agent. They will know the area and will be your best informational source throughout the process. It is important to connect with your agent and then stay loyal so you can receive the best service possible. Obviously, if you dont like them, find someone else. 

Next, get pre qualified with a reputable Las Vegas financial institution. Your real estate agent will be able to direct you to one that is reliable and that property sellers look highly upon so that your offer will be accepted.
Trying to house hunt without that pre approval letter is a waste of time. No owner or bank owner will even look at an offer on their property without it, you will also need proof of down payment, like a bank statement, etc. If you want to, you 
Then you will need to decide what you want, what you need, and what you can afford. This will eliminate certain areas and homes, so your real estate agent can target the necessities. 

Las Vegas Areas
Learn about areas in the valley and neighborhoods by viewing local Newspapers or check out area maps and it would be especially wise to check out the different communities and what they have to offer to you and your family.
Getting educated with the terminologies HERE, and processes can be helpful so you and your agent are on the same page. There are books and sites that break it all down for you direct from the escrow and title companies that handle the transactions.
Staying organized can ease some of the stress. Keep all of your papers in order and don't forget to make copies of everything. A digital camera is always a great accessory to your hunt for Las Vegas Homes For Sale.
Prepare yourselffor an emotional roller coaster ride. Not every transaction goes as smoothly as you hope, but you will get through it.
Especially with most of the homes being short sales or bank owned, you may find yourself in a bidding warbelieve it or not because bank properties are pricing so low now, and even waiting months to get a home in a short sale situation. But this is the price we pay for goodsteal these days!
Staying calm and focused can be great tools too. Trust your real estate agent and your gut; this is an exciting but big decision and you must trust your agents judgement and your own.
Types of Las Vegas Homes For Sale
There are different types of homes or properties that are worth looking at. You and your agent will be able to review all the pros and cons of each type. A few to research are:

HUD properties -These are also listed in the multiple listing service by Realtors, and you will need an agent to bid, but you can search for FREE and drive by on your own.\
Keeping your options open will make it easier to find your future home.
Your Great Las Vegas Adventure
Buying Las Vegas Homes for Sale is always an exciting adventure. There are many Las Vegas homes for sale, so the journey may be one of many decisions; but with a little research and faith you will be able to find the home of your dreams. 
---
Helpful Links and resources: 


---
Return to "Las Vegas Nevada Real Estate" from "Las Vegas Homes For Sale".
---
Home | About Us | Contact Us | Advertise with Us | Build a Site Like This

©2008 Live in Las Vegas, NV - All Rights Reserved