Need a Las Vegas Map?
Your Wish is Granted
**Properties available for sale and pricing of properties on this website may be outdated due to the swiftly changing real estate market, please contact me directly for updated and accurate home searches
Come to "The City of Lights" without a Las Vegas Map? You might need a Las Vegas Strip Map or a map of the entire valley because you are visiting relatives. You have come to the right resource. You just have to decide if you would like a map you can print out or an interactive map that can guide your way.

DISCLOSURE: This FREE resource site contains affiliate links & ads related to items my audience is interested in.  This enables me to support this site by sometimes earning a commission if you decide to make a purchase via these ads or links.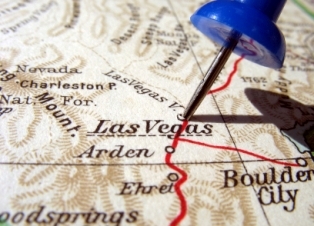 Why you will even find a Greater Las Vegas Association of Realtors Multiple Listing area map below. What is that you say? Well, this is a map that shows how the MLS system that the Realtors use divides up the Las Vegas Valley into what they call MLS areas. 

As a thank you for being so loyal to thisLive in Las Vegas resource, we even have a Las Vegas Zip Code map on this page for you to view! You would not believe the different types of maps that are available for just one famous city. This page will astound you with information and DIRECTION...ha ha 

To find your way, consider purchasing an actual hand held version to bring with you Buy Travel Maps for Your Next Vacation!  or use a travel guide resource such as Rand McNally or Amazon has many different guides and maps from pocket style to full blown books on what to do and how to get there, try this one The Unofficial Guide to Las Vegas 2009 (Unofficial Guides) 
Complete Las Vegas Map resources
---
Helpful Links:
Return to "City Of Las Vegas" from "Las Vegas Map".
---
Home | About Us | Contact Us | Advertise with Us | Build A Site Like This

©2008 Live in Las Vegas, NV - All Rights Reserved