Hit the Jackpot by
Living in Las Vegas!

Welcome to Live in LV NV! What its like Living in Las Vegas is amazing, "Real People Really Do Live Here!" 1000 reasons why you should live here too! This site is full of information on local weather, news, shows, things to do for kids and so much more, so look around! 
I consider it one of the Best Places to Live!  We have more benefits than you might think. Whether you are considering this city for employment reasons, have to relocate or just need to get a fresh start, Vegas should be at the top of your list of places to live in.   Why?? ...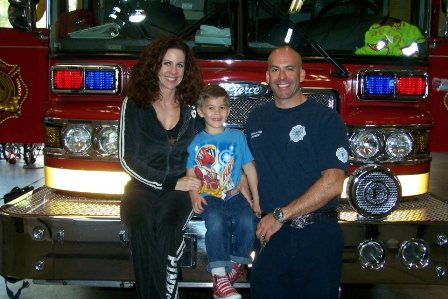 Being located in the western part of the United States is just the start of good reasons. The weather is usually always nice, see what it is now.  We have very short winters, and short but brutal summers.  However, you can always find a pool party nearby whether at a neighbors or a locals resort.  Most of the resorts offer local or visitor entry and great deals.  This is not Vegas com, but you can click on the banner to the right for all of their deals on packages, shows, concerts and vacations. 
If you are looking for an area with diverse and plentiful employment opportunities then you have found it again! Living in Las Vegas is it!  We have several pages to help you with your job search.  Perhaps you want good schools.  You probably don't know this, but Las Vegas has many top rated schools both public and private.  There are magnet schools that offer specialties such as science or the arts and they are public and FREE.  This is just one of the thousands of advantages to Live In Las Vegas NV.  
Living in Las Vegas is Fun and Amazing
What its like living in Las Vegas .. Do you want to live in an area with plenty of things to do? And I mean, plenty .. as in, you can not possibly do everything or you would be exhausted. You guessed it; Las Vegas is the key place to live in.   Visit our locals events page or the visitors things to do page and make a huge list of ideas.  You cannot go wrong with Living in Las Vegas, there are always jobs, affordable homes, and great friends to be made.  Make it your home!
Just think of it as your permanent staycation. Las Vegas is always booming and the upward and outward growth of the city is consistently great. Few other places in the US can claim that kind of growth. But Vegas' growth is creating more and more jobs; the housing market is constantly changing and there are more neighborhoods being built or improved all of the time.  For amazing relocation and real estate information visit our Real estate resources.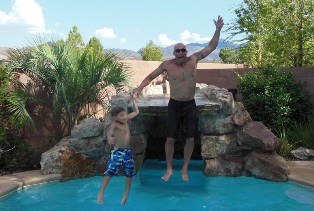 Great Benefits of Living in Las Vegas
I can tell you first hand from living here that Las Vegas is a thriving city that grows by about 5,000 people per month on average. As each year passes it only gets better with more major companies coming here. We have great schools, an incredible park and recreation department with parks in every neighborhood practically.

The sports programs and things to do are endless. We also have surrounding communities that you can enjoy as well, because they are very close such as The City of Henderson, The City of North Las Vegas, Boulder City right outside of Henderson, on your way to Hoover Dam or Laughlin, and Mesquite which is a great place to get out of town, but has very affordable golf and spa packages.  
These communities are within a short drive usually under 20-30 minutes and they give you the benefit of enjoying LV but living in the outskirts. 
Living in Las Vegas Has Many Perks
Among the top draws of living in the "City of Lights Las Vegas NV" are:
Las Vegas Schools - Some of the city's schools have been rated in the top of the nation.  Some of our private schools are outstanding as well.  Your options for schooling abound here as we have so many communities and areas of town that have choices for religious, public and charter schools. Home schooling with online courses is available as well.
Churches - No matter your denomination, there is a church for you here.  Please visit this locals page for a comprehensive listing of many of the areas and types of churches available to you.
Taxes - The casinos make a lot of money and they are taxed heavily, so it take some of the burden off of individual income taxes.  Property taxes and other taxes are affected positively as well.
Employment - The current job market is strong and usually has always been strong in my 24 years here barring an catostrophic events setting us back temporarily.  If you cant find a job here, you arent looking.
Real Estate - If you are looking for homes for sale in Las Vegas, rentals, or just need information on communities and areas, visit our page here which includes so much information, it will take you a few days to get through it all.  You can find home loan assistance, market statistics, our real estate blog, get a FREE relocation guide, Search the MLS for free and so much more.
---
Learn More About the Community
You can connect with locals and visitors by becoming part of our community and there are several ways for you to meet people or talk with others to get information, ideas or advice. The first place to visit would be our Facebook page. On behalf of Living in Las Vegas, I list charities, local events, tournaments, money savers and anything I find that might be of interest to people on this page.

We also welcome contributors input on our own calendars and blogs. You can find a place to post your event or say something about an experience you have had here in town or learn about what is happening right now in our lives outside of the Strip.

There are other pages on which you can read contributions or that you can have input on, which are our Las Vegas Blog Page and our great Real Estate Blog. This page has input on just about everything from loan changes, local real estate, market recovery, homes for sale, short sales and so much more.

There is also the Las Vegas Golf Blog which is great for ranting about an experience but mostly serves as a great area to post a charity tournament or just a fun event. Last but certainly not least is the Event Calendar. This is where you can find out about or contribute about things that just don't fit into a specialized category.
Enjoy Some Fun That Does Not Involve Gambling
Living in Las Vegas does not have to be about bars and gambling your hard earned money away. There are so many other wonderful things to do here which involve culture and the arts, eating at amazing restaurants run by famous chefs and even hundreds of things to do with your children and many are free!.

We have a Lake, we have a Ski Mountain, we have Theaters and Museums. I will bet you did not realize how spoiled we really are here! Go on a staycation to a resort pool, go ride the roller coaster at New York New York, golf with some buddies or your family, see an amazing outdoor concert or theater performance or enjoy one of our best perks and that is our sporting events such as PBR and The Monster Jam Finals!
If you are looking for a
place to relocate
or start over then you need to consider living in Las Vegas; it is sure to have what you are looking for. Affordable housing, lots of FREE fun activities and a
very persistent economy
await you.
**some of the statistics and reviews on this website are sited from sources of research and we want to credit the Citys official website as well as LV relocation guide for their contributions.
---
Do You Have Something to Share?
We want to hear about your local event, coupon, new business, charity, tournament, local experience....
What Other Visitors Have Said
Click below to see contributions from other visitors to this page...

---
About Us | Contact Us | Build A Site Like This l Advertise With Live in LV NV

©2008 Live in Las Vegas, NV - All Rights Reserved