Las Vegas
Real Estate Blog
**Properties available for sale and pricing of properties on this website may be outdated due to the swiftly changing real estate market, please contact me directly for updated and accurate home searches
Welcome to Las Vegas Real Estate Blog, this idea actually flourished from getting regular updates, posts and emails from lenders and friends with amazing things that everyone should know about the market. Or, things they don't want us to tell each other!
DISCLOSURE: This FREE resource site contains affiliate links & ads related to items my audience is interested in.  This enables me to support this site by sometimes earning a commission if you decide to make a purchase via these ads or links.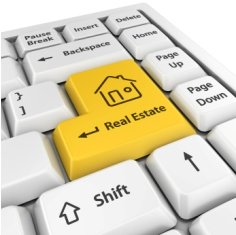 There is so much public knowledge out there that people are willing to contribute to and share for the better good and for FREE ...that I believed there had to be a place created to help spread those ideas the facts and even the stories and comments on experiences whether bad or good. PLEASE SHARE HERE!
Share your Las Vegas Real Estate Comments With Us!
Do you have great ideas or knowledge or even opinions about Las Vegas Real Estate? We would love to hear from you! Please share your comments with us here.
What Other Visitors Have Said
Click below to see contributions from other visitors to this page...

This type of community contribution could save another person or family from going through something they could have avoided! You will may never find out about it, but sharing your story could save someone time, money or some other loss.  I share my experiences as an investor and agent to save others from undue heartache.  Even if your story is just funny, we would love to hear it.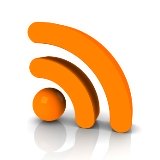 Thank you From Las Vegas Real Estate Blog
So, thank you for stopping by and please take the time to contribute your input to us as well as read some of our contributions, you never know, you might learn something NEW!
Thank you for visiting Las Vegas Real Estate Blog! Please join us often, we value your ideas, comments and especially stories!! We are glad to have you part of our Las Vegas, Henderson, North Las Vegas or Boulder City communities.
If you have suggestions on any subject related to us, please do not hesitate to submit them for review. If we find your ideas useful to the public readers in any way, we will certainly do our best to get the information out there.
This is also a great place for a rant, I love to share those on my funny real estate stories Facebook page.  Don't forget we also have a main contribution page that you can enter events, happenings, etc on the top right of each page.  You can also visit our golf page and contribute events and tournaments.  There is also a locals event calendar that you can submit for FREE your charity or fun family event.
---


Helpful Links:
Moving to Las Vegas - Housing, utility contacts, schools, car registration, relocation guide, you name it, everything you need to know about moving to LV here!

Department of HUD - need homeowners assistance? Rental assistance? Get the help you need today. 

Las Vegas Foreclosures - Where to find them, how to buy them.  How to get help if you are in a foreclosure situtation.  Do you need to sell your house fast cash?? Contact : WeBuyHousesNevada to get an honest, ethical consultation for free and if you need to sell the house get cash in a week!


Return to Las Vegas Nevada Real Estate from "Las Vegas Real Estate Blog".


---
Return to Las Vegas Senior Living from "Ardiente"
---
Home | About Us | Contact Us | Advertise With Live In Las Vegas NV | Build a Site Like This

©2008 Live in Las Vegas, NV - All Rights Reserved
Home | About Us | Contact Us

©2008 Live in Las Vegas, NV - All Rights Reserved