Everything About
Las Vegas Schools
**Properties available for sale and pricing of properties on this website may be outdated due to the swiftly changing real estate market, please contact me directly for updated and accurate home searches
There are many new Las Vegas schools built each year to accommodate for the rise in residents to the Las Vegas areas. Clark County serves over 311,000 Students! There are several choice communities being built around these new school systems to make transportation easier.
DISCLOSURE: This FREE resource site contains affiliate links & ads related to items my audience is interested in.  This enables me to support this site by sometimes earning a commission if you decide to make a purchase via these ads or links.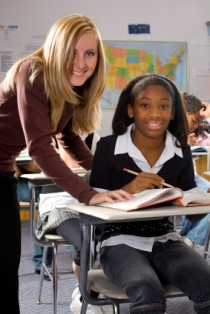 There are schools for elementary K through 5th grade, middle schools that are 6th through 8th grade and high schools.
Nevada Prepaid Tuition Program Entolling NOW
Save for College, Open enrollment until March, 2020. For more information, visit NV Prepaid.gov
If you are public schooling, you do not have a choice, your"zoned" school is based on your address. If you want to search out special needs, special talents or other private schools, I have a great start for you here.
Las Vegas Schools County Website
If you are looking for a public school system for your child, then perhaps you should look into the Clark County School District official website.

You can also type an address into this websites school zone search engine and pull up reports in detail about schools in the area, test scores, socio economic breakdowns and ethnic breakdowns. It will also let you know about special programs at particular schools.
They have an interactive website that will provide much of the information you are looking for and plenty of contact numbers, so check it out.
The website offers:
School zoning so you know which school would be in your neighborhood. This makes the buying or renting decision a little easier.
School websites each school within the district has its own website, so you are able to link to that particular school.
CCSD TV - yes even Clark County school district TV!
Additional information about food programs, special education, and so on.
Las Vegas Private Schools 
There are many parents who opt for a private education for their children. There are many to consider, here is a Las Vegas Private schools list:
Lexis Preparatory School - Helping children challenged by Dyslexia, ADHD, anxiety and other learning differences get prepared for higher education and learn to succeed academically
New Horizons Academy - 37 years in Nevada, Helping students with Autism, Dyslexia, Social Anxieties, Learning Challenges and ADD or ADHD
Shining Star Performing Arts Preschool Boys and girls ages 3-5 wanted for adademics, dance, gymnastics, music, arts and crafts and acting. 702-341-0008. On the west side 215 and Tropicana.
Lake Mead Christian School - An amazing school located in Henderson Nevada that is pre k - 12th grade and has their own public school style sports teams, cheerleaders, theater, music and so much more.
Bishop Gorman An oldie but a goodie. This schools repuation is tried and true for many years in this town.
High Schools in Henderson, NV - A complete listing This is just a small sampling of the many Las Vegas schools the area offers. You can do an extensive search to find just the right school.
Universities, Colleges, And More
If you are in search of higher education you have nothing to worry about. Las Vegas has many technical schools, vocational programs, training classes, and more. You may consider one of these:


Whatever you desire and whatever you need, Las Vegas Schools will definately have what you are looking for! If you would like to find out more, please visit my moving here page and my things to do with kids in Las Vegas page.



---


Great Links:


Return to Moving to Las Vegas from "Las Vegas Schools".
---
Home | About Us | Contact Us | Advertise With Us | Build a Site Like This