Jobs in Las Vegas ...
be pretty much anything here !
**Properties available for sale and pricing of properties on this website may be outdated due to the swiftly changing real estate market, please contact me directly for updated and accurate home searches
Jobs in Las Vegas are waiting to be filled and I have listed hundreds of opportunities here.  The economy always seems very healthy.  All you need to do is look below and you will find a job that is just right for you.
DISCLOSURE: This FREE resource site contains affiliate links & ads related to items my audience is interested in.  This enables me to support this site by sometimes earning a commission if you decide to make a purchase via these ads or links. 
Employment opportunities in Las Vegas continually experience growth with the growth of the city. Scroll below for Clark County jobs, Las Vegas City, North Las Vegas City and Henderson City Casino and Valley Wide Listings.
The following industries and departments are presently looking for employees:
Public safety jobs in Las Vegas – With the increase of population there is a need for an increase in these vital departments. Click here for Nevada job postings.  These can include security, police departments, fire departments, crossing guards, inspectors, healthcare, airport, etc.
Clark County jobs - Clark County is the county of Las Vegas, Boulder City, Mesquite, North Las Vegas, Summerlin, Henderson and many other outlying areas.  For more information on the County, visit our page here, for the job listings page on the official Clark County website, visit here. Clark County jobs can honestly include City of Las Vegas Jobs, City of Henderson Jobs, Clark County School District jobs, Clark County government jobs, library, TSA and Mccarran airport, LVMPD, metro and so many more categories.  
City of Henderson Jobs - The City of Henderson is part of Clark County.  It is on the South east end of Las Vegas.  The valley is very small really, so you can see the strip from homes in Henderson.  Here is the official page for job listings for Henderson Nevada. There are so many part time and full time opportunities here, they have everything from public safety to parks and recreation including lifeguard, facility directors and more.  For more about the City of Henderson, visit our page here.
School district – The rate of new Clark County schools are increasing with the growing population and the Board of Education is recruiting new teachers and staff from around the United States. Click here for Clark County Job listings. 

There are not just

teaching jobs in Las Vegas

but 

there is also administrative, counseling, assistants, physical education, food service, delivery, maintenance, the list goes on and on.
Retail – There are plenty of shopping areas that are hiring and will be hiring for the new retail malls, stores and strip malls being built daily.  All over the valley we have strip mall blocks, but we also have many outdoor and indoor malls, outlet malls, major malls as well as the shopping centers inside many of our resorts and casinos.  The opportunities are pretty much endless.
Construction jobs in Las Vegas – There are new casinos, hotels, restaurants, schools, shopping plazas, and more under construction or in the planning stages.  Someone will need to build them, how about you? Try the local construction job search page.  Not only those jobs, but the new home builds and high rise builds are out of this world going crazy.  Not to mention the stadiums and other sports facilities that keep on coming.  Oh, did I mention the shopping and dining builds?  You can also obtain a construction management degree at our very cool CSN College of Southern Nevada.
City of North Las Vegas Jobs - North Las Vegas City is located North of the Las Vegas valley.  The valley is small however, so you can still see across the valley from the right perspective to the other side of the valley to North Las Vegas.  For the official job listings page visit here.  To learn more about the City and what the community is like as well as homes or where to live, visit our web page here.
Indeed Las Vegas Jobs - visit here for their official site and job listings ready for you! This is a central source to search many different categories, often employers will pay for the listings on these popular sites.  This is a good idea of what is really hot right now and how much the salaries can be.
Southwest Airlines jobs Las Vegas - Since they have a hub here, there are so many careers and employment opportunities with this company.  Sometimes there are listings for our local city and sometimes there aren't.  You have to visit their official site to see what is open.  
Jobs in Las Vegas Craigslist - visit here 

Keep in mind these are free listings, so they might not be as solid of opportunities, but you never know, my daughter found her first hair stylist assistant job on Craigslist and she stayed there and started a 7 year career.  So, I am not knocking it, just keep in mind that it is a Free source.
Work From Home - Great Resources. 

Are you a stay at home mom, or just want to retire and have some extra income?   My first suggestion would be to build a site like this, with your passion in mind of course, but there are many ways to earn an honest income from home without belonging to an MLM.  Check out the

National Wholesalers

to see some ideas on wholesale products you might like to sell for example.
Amazon Warehouse jobs Las Vegas - Amazon has made quite a noticeable footprint here in our City.  Offering expedient delivery, Amazon Prime and the ability to work from home in a way, the opportunities have grown exponentially.  Visit here for their official jobs listings page.
If you need some guidance but need very affordable assistance, try Build your own resume with This FREE Resume Builder they offer great services such as having you fill out a customized questionnaire so that they get a better understanding of you and what you are looking for. 
They can review your existing resume and help you improve on your opening summarization and help you professionally target your job goals.
If you are not sure what you would like to do or where your help is needed, contacting an employment agency may be the right idea or getting a great tool like How to Get a Job in Las Vegas: Complete Guide. This is a book from Amazon that can change your life here in sin city.  Get a locals personal story and insider tips and tricks to making your job search faster and easier. 
The author has a degree in Business as well as a masters in education, so this is a small investment in your future for top notch counseling in a carry with you everywhere handbook.

Help for You for Jobs in Las Vegas :
Government Agency Employment - and other local job agency listings and job hotlines.  This is the official City of Las Vegas Government Agency job listing page.  It has links for you for Boulder City, Henderson, Las Vegas, North Las Vegas, the school district, the colleges, the convention and visitors authority, the police department, the newspapers, the utility departments, the state of Nevada, the department of transportation and many more.
Casino Job Center Sign up to get started, this is a great site for help with placement.  If you have a little "show" in you, this place can help with dealing jobs at pools and parties.  They also have classes for audition help and placement.
Union Jobs in Las Vegas - Union's are not gone! There are a lot of good connections out there and this is one of them. Visit our local union informational page here. Besides, you typically get paid more and have better benefits if you are with a union.  It is also a lot harder to get fired when you have union support.  These are certainly not as important as the fact that a lot of casinos and resorts are union which makes it very hard to get those jobs if you don't belong to the union.  Here a just a few, but there are so many.  Laborers local 872, Culinary local 226.
Each casino needs to be staffed as well. From service to managers, there are positions that always need to be filled.

Casino Jobs in Las Vegas: 

Online listings here
Circus Circus Home of the Adventuredome indoor amusement park and the circus midway with carnival games and Free circus acts.
Railroad Pass Historic Railroad Pass was established in 1931 and is the nations longest running casino. They have recently redone their rooms, so come enjoy this landmark. 


Station Casinos - Red Rock Casino, Green Valley Ranch Resort, Aliante Station, Palace Station, Sunset Station, Santa Fe Station, Texas Station, Boulder Station, Fiesta Ranchero, Fiesta Henderson, Wild Wild West, Barleys, Gold Rush Casino, Lake Mead Lounge, Wildfire, Station Construction, The Greens
Virgin Hotel - Employment opportunities at Virgin Hotel Las Vegas
Future Jobs in Las Vegas expansion is expected as always. With talk of pro sports teams and stadiums and the new resorts and casinos that are always under construction.
Some great projects that you can also consider for employment are the Linq and T mobile arena.  Caesar's entertainment (commonly misspelled Ceaser Palace) is building this project, so visit their employment search page to find out what is coming up for you.
What About the Cost of Living?
The cost of living has been compared with other western metropolitan areas and the numbers look like this: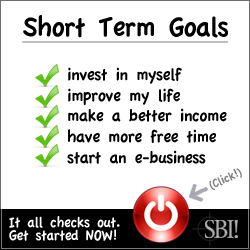 Groceries are priced Higher than Albuquerque and Boise, but much lower then those in the cities of California
There are NO STATE TAXES, keep more of your money
An average apartment runs about $764 a month, ranking it as one of the lowest; San Diego was the highest.
An average home price is $310,000 which is comparable across the board.
Living in Las Vegas has many perks and perhaps a few downfalls, but doesn't that go the same for almost anywhere you may choose? The good news is that at least the availability of jobs in Las Vegas are not a problem.
There are hundreds of jobs in Las Vegas on this page and many more if you dig deeper.
---
Helpful Jobs in Las Vegas Links: 
Job Training - Start your very own website like this one, get sales training, get an education. Ideas for your future.

Self Employment Want to work from home or just be your own boss, get some ideas here.

Vacation Incentives - the key to their happiness,give them something no one else is offering, or ask your employer to add this to their benefits package

Employee Rewards This is a great resource for growing your company and keeping your employees. Rewards programs, recognition ideas and resources to retain your best.
Return to Home from "Jobs In Las Vegas".
---
Home | About Us | Contact Us | Build A Site Like This | Advertise with Us

©2008 Live in Las Vegas, NV - All Rights Reserved