About Us
Hi everyone! Welcome to my about us page, My name is Elizabeth Healey-Hammack and I have been a resident of Las Vegas Nevada since 1987. Wow…is that 25+ years? Well, I don't look or feel that old...wow! 
Yes, if you have an interest in purchasing the domain LasVegasVegan.com contact me and lets talk about it :))
Anyway, here are some more insignificant details... I grew up in Twentynine Palms, California. This is a town you only go to if the 15 or 215 is shut down on your way to Southern California, or if you are a Marine and have no choice ..
DISCLOSURE: This FREE resource site contains affiliate links & ads related to items my audience is interested in.  This enables me to support this site by sometimes earning a commission if you decide to make a purchase via these ads or links.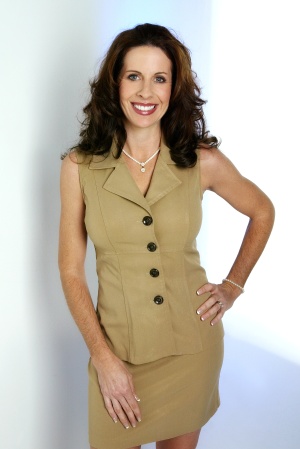 as it hosts the 29 Palms Marine Corps Air Ground Combat Center. I could not wait to get out of there when I was in High School and somehow talked my mom into letting me move to Las Vegas when I was 16 to enter into a program at UNLV for getting college credits while you were still in high school.
I had family here in Vegas, so she let me go. The rest is history so they say.
After graduating from Eldorado High School with honors, I just worked and partied too much because back then a dolled up girl could get into a club or a bar in Vegas with ease….but to any minors reading this, you can forget that now, there is always a big guy right at the door, those days are long gone.
I don't condone underage partying, but I can say that when I ended up pregnant at 21, I pretty much had the partying all out of my system and was ready to be a good mom.
Can you be a good mom in Las Vegas? Absolutely! Real People really do live here. There are great schools, great parks, great communities and plenty of activities for raising a family. 

I got my Nevada real estate license when I was expecting my daughter and was dreaming of making a better life for her (although I didn't know it was a "her" as I had a "surprise") and eventually that happened after several barback, bartending and cocktail jobs, I finally became part of a very successful real estate team and started my 20 year real estate career.

After 11 years of being a single mom, I met a handsome Las Vegas City Firefighter Paramedic via a real estate mailer I sent out in his neighborhood. After selling his home, we went to a 4 hour dinner at PF Changs with my daughter, and within 14 months we were standing on the verandah overlooking the ocean at the Surf and Sand in Laguna Beach California saying our vows.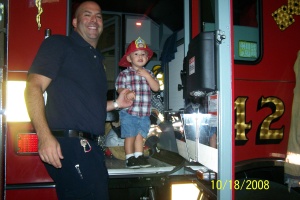 I am really focusing on my Live in Las Vegas NV website because it is a great resource for people that live here as well as want to move here. This is a different type of website that is unlike most local sites you would find. It is non adult and non gaming and simply talks about what to do here, events, golf, weddings, things to do for kids, real estate and so much more.
In December of 2006 right after my daughters 14th birthday, we gave birth to a beautiful baby boy at the amazing St Rose Siena hospital in Henderson, Nevada (another beautiful community surrounding Las Vegas).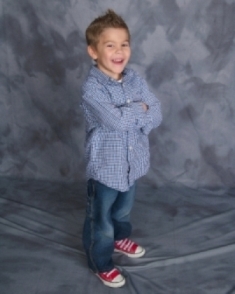 As I am writing this, my son is 8 and I go to bed every other night with a prayer that my husband comes home in the morning safely. I also continue to pray for the hope and future of the families that have suffered the loss of their children at any time and place in this world.
I have to tell you that aside from the typical stresses that come along with having a now 22 year old and a "high energy 8 year old" and a husband that risks his life and loves it, we have a pretty amazing life!

The Las Vegas economy always has a way of recovering quickly and providing an abundance of jobs and opportunity. There are so many events always going on as well as a park on practically every corner.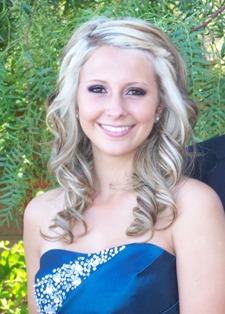 You can go to the grocery story at midnight or 3 am for that matter, and you can get food anytime as well. We are very spoiled here with the convenience and the quality of our service that is unmatched anywhere else!
So thank you for taking the time to learn more about us and "the other side of sin city" ... learn more about us on our blog page or real estate pages
And I hope to see you sharing in this amazing community atmosphere with your friends and family!
Have a Wonderful Day and thank you for visiting our about us page!
Elizabeth Healey-Hammack
---
Helpful About Us Links:
Contact us - We love your input! Click here to contact us
Return to Home from "About Us".
---
Home | Contact Us | Advertise with us | Build a Site Like This