Great Las Vegas
Information Resource
There is a lot to take in in terms of Las Vegas information. There are statistical facts and fun facts that are relevant to the entertainment capital. Some facts of interest that you might find include: 

DISCLOSURE: This FREE resource site contains affiliate links & ads related to items my audience is interested in.  This enables me to support this site by sometimes earning a commission if you decide to make a purchase via these ads or links.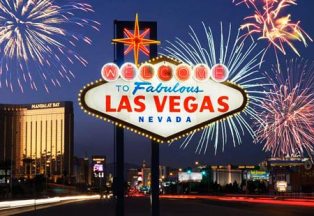 Interesting Stats
Over 603,488 residents of Las Vegas and growing, this does NOT include nearby Henderson City which has more than 270,000!
Approximately 40-50,000 people relocate to Las Vegas and its surrounding areas each year
Nevada is one of seven states without personal income tax
Casinos make so much money and are greatly taxed, so there is not a need for personal income tax
Las Vegas has some of the best schools and is the 5th largest school district with over 320,000 students.
Gaming was legalized in 1931
Las Vegas does not experience weather extremes, like snow, hurricanes, or frost. Here is a practical guide on everthing from adjusting to temperatures to registering your pet on the LV chambers Living in Las Vegas Tips.
Las Vegas is only 4-5 hours away from the West Coast and all it has to offer
Las Vegas Information Phone Book
Or..Yellow Book, our local Yellow Pages is published by DEX and the online version can be found right here! We also publish a Yellow Book.
For a complete written guide from an expert that is full of stats facts, maps, pick up a copy of one of these complete guides:
A Few Fun Facts
There are many fun facts that can be entertaining to read about, especially while traveling to Las Vegas. A few off the top of my head are:
There are 1701 licensed gambling venues in Las Vegas and that number only continues to grow
169,370 is the number of slot machines within the city limits. You will find them at the airport, gas stations, Laundromats, restaurants, and even some public bathrooms! This number used to be over 200,000.  Whats going on?
15,000 pillowcases are washed daily for just one large casino/hotel
There is a monorail system that runs the length of the Strip
An average hotel room costs about $119.00
222 couples are married daily in Las Vegas
This is just a small sampling of the gathered fun facts about Las Vegas. There are more stories and facts about the actual casinos, hotels, restaurants, and more; including ghost stories.
Visit here for a complete video history of Las Vegas starting in the 1900's from mobs to "The Entertainment Capital of the World".
Information Resources For Las Vegas
Besides just reading endless books, checking out websites, or watching informational DVDs, the Chamber of Commerce is an excellent source of Las Vegas information. The chamber can point you to:
All the pertinent visitor information
Employment opportunities
Community events
Relocating information
Business links
And much more...Visit the Chamber
If you want or need some Las Vegas information then you will not be disappointed. There are endless facts and figures about one of the most entertaining cities of the world.
Las Vegas Blogs
---
Helpful Links:

Las Vegas YP Directory - a great resource for Las Vegas Information!
Visit Las Vegas - Looking for a vacation, things to do or real estate and relocation, this is your amazing resource from a local
Return to "City Of Las Vegas" from "Las Vegas Information".
---
Home | About Us | Contact Us | Build a Site Like This | Advertise with Us

©2008 Live in Las Vegas, NV - All Rights Reserved