Las Vegas Things to Do
and Whats Not to be Done?


**Properties available for sale and pricing of properties on this website may be outdated due to the swiftly changing real estate market, please contact me directly for updated and accurate home searches
Are there Las Vegas Things to do besides gamble?  Whether you live here year-round or are just visiting, if you can imagine it, there are Las Vegas Attractions for the old, young, male or female, traveling with kids, or traveling alone.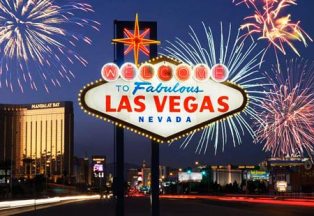 There are unlimited great restaurants to enjoy with famous chefs and up and coming chefs, there are attractions to discover, tours to check out, events that are forever changing, kid themed areas, parks, events, shopping and yes; there are golf courses. It is not the question of what things to do but more of where do you begin?

Las Vegas Event Calendar - check out some of the locals activity with a listing of events and activities for residents and visitors alike. We also welcome contributions to our calendar on this page so please submit.
One of the number one reasons that people go to Vegas is the plethora of gambling possibilities. You can spend a penny or your life's savings. You can sit at a slot machine all day or visit the tables.
There are chances to gamble no matter where you are; including the airports and 7-elevens!
Now I do not recommend this habit as a resident ... but trying a little luck once in awhile can be fun.
Vegas With Children Okay, what if you are traveling with your kids? Well, fear not, they are not allowed on the gambling floors, but there are many things that they can enjoy. Visit our Las Vegas for Kids page for hundreds of things you can do with your children in LV. Yes, we have the arts, culture, and history too!
If you are staying at one of the hotels then check out their concierge services for events and attractions that are kid friendly.
On the Strip you will find Las Vegas things to do overwhelming, such as arcades, amusement rides, shopping, theaters, and a variety of things for kids in Vegas. One thing that may be worth your while is the Power Pass. This pass is an all-inclusive ticket to many of the area attractions.
The rates are dependent upon how many days you want and for what age group. It does include admission to many great attractions and more. You can purchase this pass online, so you will have it in-hand when you arrive.
More Ideas For You
City Center This is an amazing place, high end shopping, several fun resorts in a small area within walking distance, all with their own themes, a different variety of great restaurants and shows within each. You could make a day of this group of venues.
Specific museums - This is a great listing of all of the museums we have available.
Mini-golf - visit our Kids page for more on this
Shows and Entertainment
There are shows that will cover every possible theme you can think of. Get Amazing Las Vegas Discounts! on shows and dining. Some Great ideas are:

M Life for Locals - Discounts on shows, spa discounts, wedding package discounts, happy hours, discounts on rooms and upgrades and so much more here on the MGM page catering to Las Vegas residents.
Save 40% off General Admission Seating for V-The Ultimate Variety Show in Las Vegas. Book Today!
Choose between 3 shows for $49 dollars! - Cirque Du Soleil, Zumanity, Mystere. Call 702-531-3820 and use the word "local"
Penn & Teller Special Offer: Save Over 40% on Mezzanine/Balcony Seating!

Magic shows, Comedy Acts, Dance or Acrobats, Concerts!
And more Las Vegas Things to do...
There are so many Las Vegas things to do, that you will have to visit many more times to try to see it all. All you need is time and a plan. It would be virtually impossible to fit it all in while on an average vacation, but read up on things that catch your eye and enjoy. And if you've recently moved here, all the more time to enjoy it in!
Las Vegas Things to Do Local Events
Outdoor Picture shows and Music on Mainstreet - Free Live music, family flicks and free popcorn. Take a look at their calendar. District at Green Valley ranch
Las Vegas Aviators Game - exciting local baseball action taking place at the New Las Vegas Baseball Stadium Get Tickets
Las Vegas Things to do Always Going On
Spas
Indulge in a little pampering - a pretty complete listing. You can pretty much be sure there is a salon and spa in practically every hotel and on practically every corner. Dont forget to visit our Beauty on a Budget page.
Nearby
Eldorado Canyon - 45 minutes from Vegas. The backdrop of several movies. An old town experience! The oldest, richest and most famous Gold Mine in Southern Nevada

Whats going on in your own backyard Vegas?
Visit Nevada Silver Trails website. The city travel bureau site for hikes, museums, state parks, activities and events and much more.
Christmas Las Vegas Things To Do
Springs Preserve Holiday Express December. Light Shows, Reindeer (pony) rides, entertainment, snow, cookie decorating, photos with Santa and more! Visit the web page.
Town Square Holiday Events Snow in the square, Photos with Santa in his home, Holiday Concerts and more going on regularly while you shop. Grab a hot chocolate and feel like you are not in Las Vegas. Beginning in December.
Las Vegas Ski and Snowboard Resort **Seasonal yearly! Snow! Lodges, cozy fireplaces, great food, beer, hot chocolate, cabins and the gorgeous Mount Charleston Hotel. You can visit the area year round for hiking and biking as well.
These things barely scratch the surface of Las Vegas Things to do, but if you need ideas, this is a great starting place!
Our website can help you with a locals point of view too. Just Contact us for ideas based on your personal visit or situation. Maybe we can give you some ideas!
---
Helpful Links:
Restaurants Our town has the most amazing choice of food and drink you could imagine. Famous chefs have their restaurants here as well as wonderful local eateries. We also have a resource for some great LV Dining Coupons.

Las Vegas Things to do For Kids Hundreds of things to do in Sin City with your children. Good, Clean Fun!

Las Vegas Travel Club Be a part of something fun and make some friends.

Attractions Roller coasters, thrill rides, 3D experiences and even aquariums.

Shopping Malls, outdoor venues and local favorites.

Las Vegas Singles Resource You are NOT alone, there are thousands of singles here that are connecting with others and making the most of what this town has to offer.
Return to Home from "Las Vegas Things to Do".
---
Home | About Us | Contact Us | Advertise with Us | Build a Site Like This

©2008 Live in Las Vegas, NV - All Rights Reserved
DISCLOSURE: This FREE resource site contains affiliate links & ads related to items my audience is interested in.  This enables me to support this site by sometimes earning a commission if you decide to make a purchase via these ads or links.