The Las Vegas Chamber of Commerce  - New Name "Vegas Chamber"
Your Resource for
Business and Relocation
**Properties available for sale and pricing of properties on this website may be outdated due to the swiftly changing real estate market, please contact me directly for updated and accurate home searches
The Las Vegas Chamber of Commerce now as of January 2020 is "Vegas Chamber" is bountiful in information about our city.  The main focus for them is the business community. They are actually the most influential business group in the state of Nevada with over 6,000 members and growing.
DISCLOSURE: This FREE resource site contains affiliate links & ads related to items my audience is interested in.  This enables me to support this site by sometimes earning a commission if you decide to make a purchase via these ads or links. 
This comes in very handy when the need to influence politics on behalf of company owners comes into play.  It also helps the general public to be able to rely on a resource that can help them find products and services from members that support community growth and success.
This organization prides itself on encouraging the flourishing of businesses so that our economy, industry and employment here can remain strong.
Their Mission
"To Strengthen, enhance and protect business in Nevada"

FREE Company startup information
The Chamber has a boat load of FREE information on their pages to guide anyone to starting a business, please visit here for more information

This Kit comes complete with information on:
Startup
Planning
Getting Financing
Marketing
Employees
Protecting your assets
All complements of the Las Vegas Chamber of Commerce
The Las Vegas Chamber of Commerce Can Help
FREE 401k program - 
The now "Vegas Chamber" is offering as a benefit an Association Retirement Plan (ARP) to help local small business members access more affordable 401(k) options. 
The Vegas Chamber is one of the first organizations to offer an Association Retirement Plan. It has been working with the Department of Labor to establish this plan to help it's members provide high-quality retirement plan choices. The plan is ready for enrollment.
Currently, small businesses are often affected in their options to choose a retirement plan do to higher administrative fees because they don't have the buying numbersof a larger company. 
Find a Career
The Chamber offers great information on employment resources. They can help with details about the Nevada Employment Securities Division and leading industries that are hiring here and you can review their member roster to find reliable and reputable businesses to start your career with.

You can also give Jobs In Las Vegas a visit and we will direct you to unions, job listings and working from home.

Many have come to think of this resource as a place to start when relocating or trying to get information on an area, but it is really an exceptional connection for growing your own network.
The benefits of being involved with this organization are incredible.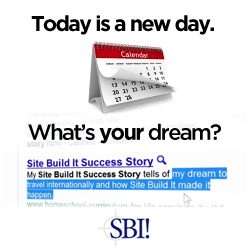 Benefits of the Las Vegas Chamber of Commerce
Toastmasters  

What is toastmasters? It is a non profit organization that helps people develop speaking and leadership skills.  Peers evaluate one another on various assigned topics.
Vegas Young Professionals 

Nevadas largest young professionals organization.  For ages 21-39 this group networks regularly and participates actively in the community.
Did you know that the definition of Commerce is the "buying and selling of goods"? I bet most do not think of this when they think of visiting this resource site.
Well, I can not sign out without giving you the link to their advertising members coupons and discounts.
Helpful Groups and Meetups
Small Business Administration LV Branch  

Get FREE help, take courses, learn how to earn government contracting opportunities, how to obtain a business loan, women owned small business certification instructions.
Business Network International 

This is a paid networking group, but you learn how to get more referrals, build a loyal customer base and network regularly
I can attest to the value of Networking. You can find networkings FREE or very cheap business networkings here in the valley. Here is the Calendar for the Chamber events. 
Always give Meetup.com a try and your local area papers for great ways to grow your network. You will surely find something here, if not you can join a dining or wine club instead!
Thank you for visiting our page about the Las Vegas Chamber of Commerce. May your future be blessed. Come back soon!

---

Helpful Links:
LV Communities   learn about the communities in the valley, we have 4 cities nearby and you can still see the strip.  What are the best places to live?

LV Real Estate  Everything you need to know about real estate in Las Vegas.  Home loan help, buying and selling tips, market stats, FREE MLS home search.

Las Vegas Business Press  Local business news hosted by the Review Journal

Return to Moving To Las Vegas from "Las Vegas Chamber of Commerce".
---
Home | About Us | Contact Us | Advertise on Live in Las Vegas NV | Build a Site Like This

©2008 Live in Las Vegas, NV - All Rights Reserved