Advertise on Live In Las Vegas NV
Rates below...
**Properties available for sale and pricing of properties on this website may be outdated due to the swiftly changing real estate market, please contact me directly for updated and accurate home searches
Do you want to advertise on Live in Las Vegas NV? I can share some methods that you have probably never been told.  If you would like to advertise on one of our Las Vegas Local Community pages, please see below. We have 8900 plus Facebook followers and a 5,000 plus per day reach as well as thousands of visitors to our main website geared toward our local community!
DISCLOSURE: This FREE resource site contains affiliate links & ads related to items my audience is interested in.  This enables me to support this site by sometimes earning a commission if you decide to make a purchase via these ads or links.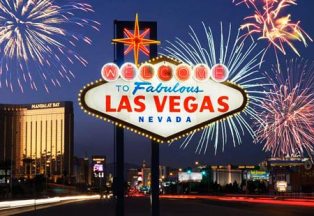 Ways to Advertise to the Las Vegas Community Here
Post to our Facebook following and our social media channels - Post to our Facebook Community very affordably, we can post to the community a video, picture with event information, a flyer for an event or charity, business products related to the community, etc.  These are subject to approval for our family friendly audience and for relevance, but it is easy to order this post here for $5 and upload your needs list.  We will also post to our twitter and Pinterest.
Advertise on Live in Las Vegas NV -
Other Ad Rates and Ad Types
If you would like to advertise with us, the rates are as follows:

Text link ads are $79 annually.  They will be placed on the appropriate pages for the content about which you are advertising.  **Special Rate** 3 text links throughout the website on appropriate related pages normally $237 Annually at a reduced rate of $199 annually that is a $38 dollar savings.  All advertising is subject to approval by the owner of this website.
Banner ads or full color ads are charged annually by size of the ad. Prices range from $89-$149 per banner per year.  If you wish to do multiple banner ads, contact me for a discounted rate.  You can submit your banner for review to beth@live-in-las-vegas-nv dot com and I will prepare a quote. All advertising is subject to approval by the owner of this website.
Framed or highlighted ad blocks.  If you have a special search or link page that fits our content, you can own a Framed out ad which comes with a bold block around it and highlighted link and it will stand out for your customers.  Blocked link ads are $99 annually.
Build a dedicated keyword focused page for you to host within our website. Content is king so if you have a company or business that matches our Live in Las Vegas community website format for example : Las Vegas Wedding Planner, I will build a keyword focused page for you based on the keyword/s you desire to build on so that you can advertise on Live in Las Vegas NV.This will include sharing your completed page on our social media with 8,900 PLUS followers via Facebook, Twitter, xml rss feed and our blog.
You can visit any of our pages to see an example of how the pages are built. To build a page for your keyword is $149 and the annual hosting of the keyword focused page is $149.  I will research and provide content based on the advertisers requests and information provided or the advertiser can provide the content. Photos can and should be sent to include on the page. Advertiser will have the ability to make up to 3 revisions of the completed page to ensure advertiser satisfaction.Note**there are Google ads placed throughout this website so they may show up on the dedicated keyword page the content of which is controlled by Google.  All ads that advertise on live in Las Vegas NV are subject to approval.  There are NO refunds.  Once the ad or page is up and running, the client will have an opportunity to approve it and then will be billed via Pay pal. The amount is due within 3 days or the ad will be removed. Annual fees paid are Not refundable.  For dedicated pages, one half of the payment is due immediately and the other half is due upon advertiser approval of the page.  Any annual fees paid are Not refundable.  If the annual fees are not paid, the ad or page will be removed or converted to a non branded page.Businesses will be researched before we approve what you want to advertise on Live In Las Vegas NV.
You can see an example of this ad on Las Vegas Nevada Real Estate if you scroll down a little and look for the FREE multiple listing search box.
I learned how to build this website step by step from home through my amazing FREE education through Site Sell web business builders who host my Live in Las Vegas website.
No programmers had to be hired, nor did I call for help. They show you step by step how to do this with any subject, they help you find your niche, they help you get a concept site and find keywords that sell and so much more. So if you would like to check out their program visit Site Sell Website Overview.
You will learn the proper business or web building techniques using methods that work time after time, such as keyword choice, writing amazing information that people want to read, etc.
We look forward to helping you reach your goals when you advertise on Live in Las Vegas NV!
Businesses will be researched before we approve any advertising because our main goal is to reach out to the community in a family friendly way and our first priority is to protect our reputation.  We do not advertise marijuana for example. CBD products for health are certainly considered based on other site content. We do not advertise adult content or weapons of any kind for another example.

Web visitors are looking for high content and free information, the key to making money with your web advertising methods is to offer customers a lot of free and useful information and bring mass amounts of traffic to your information, thereby looking like the expert in your field and being able to refer the visitors to your services or products. When you advertise on Live in Las Vegas NV, this is what we strive to do, make Google happy by hosting relevant content to the site, the page and ultimately the end user.
We are always having search engine pay per click marketing or social media ads shoved in our face, but do you really know the key to getting to the top of the search engines? 
Google gets paid to show your ads to all of their traffic, but how did they get all of that traffic? Content.... what is content? I am going to teach you how we advertise on Live in Las Vegas NV and he methods that work for cheap! Please continue below our advertising rates section for this help.
We practice what we preach, so your advertising will only be placed on pages that are similar or pertinent to your product or service. These types of internet advertising methods are proven and are good for you and for us. 
There is nothing worse than thinking you are getting some information and then going somewhere completely unrelated to your search.
---
Helpful links:
About Us - Take a few moments to get to know us a little better. I am a local mom that spent years as a real estate professional which motivated me to build this site for my clients and customers that needed a local friendly resource.
Google Webmaster - How about some free tools to help you build a business online? Google is amazing and free to use most of the tools.  They will tell you good keywords, good themes, analyze performance and so much more.
Return to "About Us" from "Advertise on Live in Las Vegas NV".
---
Home | About Us | Contact Us | Build a Site Like This l Advertise With Live in LV NV

©2008 Live in Las Vegas, NV - All Rights Reserved