Las Vegas
Wedding Planner
**Properties available for sale and pricing of properties on this website may be outdated due to the swiftly changing real estate market, please contact me directly for updated and accurate home searches
Why hire a Las Vegas Wedding Planner? Well, to make your wishes come true of course. You should be looking for caring and personal service. Welcome to a world of absolute stress relief as you are guided you through everything from
rehearsal to honeymoon.
DISCLOSURE: This FREE resource site contains affiliate links & ads related to items my audience is interested in.  This enables me to support this site by sometimes earning a commission if you decide to make a purchase via these ads or links.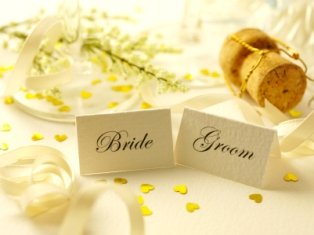 or... will they do everything for you? Whatever your heart desires, the right professioanl has the connections and the knowledge to teach you things that you might no know about the area, locations, ideas and much more!
Whether you have months or weeks to plan, you need someone by your side. Here is a great resource to make your day perfect if you are looking for some added pizzaz or just need help finding the flowers that match your dream colors.
Locally Recommended by Las Vegas Wedding Planner
CLM Weddings and Events They offer stunning ideas even for your hotel wedding, visit their website for contact information and photos of their amazing creations Wedgewood Planning and Events. They have 5 stars on Yelp!
Complete Listing
For a complete listing of practically everyone you could call, visit what is basically our local phone book database of vendors, coordinators, DJ's and more. DexKnows Las Vegas Weddings
Getting married in Las Vegas has had a reputation in the past for being cheesy, but we have come a long way. Yes you can still get your Elvis wedding, but we have so many beautiful resorts and venues, dont sell yourself short if you live here, make sure you see what is out there.
Local Bridal Mags and Vendors
Tory L Cooper
Visit the personal website for Tory L Cooper to see the gorgeous results of great minds at work. Inspirations abound.  You will not believe nor be able to think of these incredibly gorgeous ideas on your own.  You will be astounded!
There are many amazing locations as well as talented and affordable makeup artists, great photographers and great cake creators
Hair and Makeup: 
If you are looking for the most amazing hairstlyes, from lavish extensions, gorgeous braids using your real hair to weave the designs, and beautiful natural or elaborate makup, call Alexa.  
She will come to you and do bridal makeup and up do's with professional talent and has a team of other master stylists if you have the need for a big wedding party.  Distance could be a factor, so make sure to talk with her personally about this. Why not have her do the whole bridal party? Call 702-408-2063 or visit Hair By Alexa LV on Instagram (yes they specialize in ethnic hair, but do all types)

One of my favorite photographers that has done our family photos for years is JD photography. You can see her work here. This is also where you can find her contact information.
Finding a Las Vegas Wedding Planner can be expensive or affordable, you just have to do some research. Also, steer clear of the strong personalities that want to control everything. This does not work! It is your day your way!
If you cant afford to hire someone, here is a great resource for you to plan your own day on a budget. Visit Cheap Vegas Wedding


---


Helpful Links:
Return to Weddings in Las Vegas from "Las Vegas Wedding Planner".
---
Home | About Us | Contact Us | Build a Site Like This | Advertise On Live in Las Vegas NV