Welcome to
Las Vegas For Kids

**Properties available for sale and pricing of properties on this website may be outdated due to the swiftly changing real estate market, please contact me directly for updated and accurate home searches
A Las Vegas for kids? Is it really a mission possible? Parents love the lure of "sin city" which we always hope will under promise and over deliver. Your trip can still be fun with kids!
DISCLOSURE: This FREE resource site contains affiliate links & ads related to items my audience is interested in.  This enables me to support this site by sometimes earning a commission if you decide to make a purchase via these ads or links.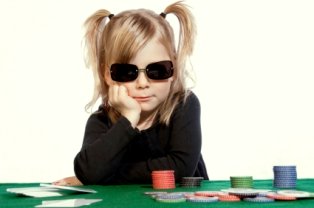 As reminders of our old party days dance in our minds, we hope that maybe we'll win a little cash to help pay for our vacation or just catch a glimpse of one flying Elvis.  But….flash forward a few years and voila! Now, were parents! 
Learn from a Local how to have sin city fun and NOT leave the children out of their fair share of it.
Things to Do in Las Vegas for Kids
What an awesome privilege to be parents, but we still want a little taste of the action. After all, we're not dead are we?

SeaQuest Interactive Aquarium

- Hands on exploration in touch tanks and tide pools. Sharks, Caiman Crocodile, Giant Pacific Octopus, Birds, reptiles and more. At the Boulevard Mall 3528 S Maryland Parkway, Las Vegas. 702-906-1901. Visitseaquest.com
Popovich Comedy Pet Theater at Planet Hollywood. Fun for all ages, voted best new family show, Popovich Comedy PET Theater - Save over 50%! visit the link for tickets. Family day out award winner by Las Vegas for Kids, clean family fun. 
Nannies at Town Square Artsy Nannies Relax, shop, unwind and the kids will be having fun with us. Need a romantic dinner or secret shopping, leave your pride and joy with us and we will do art, play games and make new friends! artsynannies.com
TopGolf.com  - This is an incredible indoor / outdoor venue that is fun and interactive. Parents can have some adult fun in Las Vegas and enjoy a Las Vegas for kids while enjoying an ice cold frosty adult beverage and cocktail service as well as food.  
McKee Ranch Horses Take the little ones to see animals, ride horses and even have your birthday party here with Cowboy Max. Visit McKeeRanchFoundation.com. Inside barn parties available.
Circus Training for Kids Is your child interested in learning flips, tricks, gymnastics, aerial acrobatics and more?  Learn from the Cirque Du Soleil performers at this gym.  Loraclelasvegas.com
Children Acting Classes

c

heap online course, local Las Vegas For Kids resources on theaters and groups that offer child acting, voice, dance and more. Free Youtube.com videos and a Free downloadable PDF especially for you listing child acting agents in all 50 states.



Xtreme Couture "Stop Bullying!"  Help for your child to learn confidence and how to protect themselves. Kids 5 and up are welcome. Visit XtremeCoutureMMA.com for information on the programs available.
Toddler Time at Skyzone.com Children up to six only on Wednesdays and Fridays from 12-2pm. Parents are free with paid child. 7440 Dean Martin Suite 201, Las Vegas, NV 89139. You can visit their website here for all activities and open zone information.

Kid Friendly Accommodations!
Check out Las Vegas Timeshare Resorts! They are a must for large families because the units feature apartment-style floor plans with tons of space and amenities.  Such as, kitchenettes, full bathrooms and flat screen televisions! 
On Site there are plenty of activities and child-friendly amenities to keep the kids busy. There are swimming pools with slides, arcades, movie theaters, bowling alleys, kids' clubs and even childcare.
To find cheap timeshare rentals or resales in Las Vegas for kids, check out the by-owner marketplace VacationOwnership.com. You can reach their helpful staff at 1-877-815-4227 for any questions or for booking, or visit them on their website by clicking the link above.
Now that we are aware of all of these great things they offer for kids, we are dying to try a Las Vegas timeshare rental for ourselves.  They sound amazing for a vacation or in our case a staycation!
Children Eat FREE!
These Las Vegas for Kids venues are offering freebies for your tykes:

Denny's Kids Eat Free on Weekdays from 2pm to 10 pm you can visit their website at Dennys.com for details and locations that participate (this is one free kids meal per paid adult entree).  
Nacho Daddy Summerlin at NachoDaddy.com - Kids Eat Free Monday- Free kids meal with a purchase of an entree 
Dining Fun for Kids:
Rainforestcafe.com - Wild bunch kids zone, birthday parties, thunderstorms, nature and animal sounds. Tropical themed fun and kid friendly menu.
Buffalo Wild Wings at Buffalowildwings.com for locations - Simple kids menu, great loud sports enjoyment environment, great for team parties.
Dave and Busters, visit DaveandBusters.com for locations. Lots of fun for kids with games galore and great food and cocktails for the adults. Happy hour specials. Half price games on Wednesdays. Sports bar themed environment with lots of Televisions. New menu with great cuisine for the adults and creative menu for kids like pretzel dogs. 
Wednesdays at Metro Pizza - "Kids Make it - We Bake It" Days. After 5 PM and with a paying adult (under 9 years old please), Kids eat their self made pizza for FREE. Visit Metropizza.com for menu
Mimis Cafe - Free meals for kids M-F.  But first check their website for 2 for 1 coupons!  Ask your server in the beginning about the free meal to get the deal. Visit Mimiscafe.com for menu

Cici's Pizza - Kids eat FREE on Wednesdays!  Pizza buffet, salad and desserts. Affordable eating for the whole family. Visit Cicis.com for menu and always check Groupon.com for eating specials around town.
More Fun Stuff In Las Vegas for Kids
Animal Feeding Visit The Springs Preserve Saturdays and Sundays from 11:30 am to 12:00 noon. See a preview of the tour here! The SpringsPreserve.org has an abundance of events going on at all times of the year.  They host gardening classes, Dia De Muertos, Christmas events, wine events and so much more.
Join Toddler Time at SpringsPreserve.org Kid friendly activities and stories. Thursdays from 11 to 11:30 am. You can visit the link or call 702-822-7700

Your kids will NOT want to do this but it is available for you! Shot clinics from the Health District. Take advantage of Southern Nevada's Immunization Program. Its cheap and they take care of 0 years old to Senior citizens SNHD Immunization Clinic page or Visit their main website at SouthernNevadaHealthDistrict.org.
Wet N Wild Las Vegas Our new water park is open.  It is small but fun, try to go during the week after 2pm when a lot of our Las Vegas for kids kids take their naps.  I tend to like CowabungaBayVegas.com a little better just because it has actual pools that you land in which are amazing in the hot summer as opposed to the small water landing areas at WetNWildLasVegas.com but it really depends on what side of town you live on.
CowabungaBayVegas.com - an Adorable new water park is open in Henderson. I like it because it caters to young and old, they have beer and wine and the food is good quality.  They could use to spruce it up these days though, a little dirty and run down.
Sports, Discipline, Nutrition and More 

Rico's Martial Arts in Las Vegas for Kids - Get your kids discipline, respect, health, fitness and better grades!! All in one place. 10940 S Eastern # 110. 702-614-9805. Try a Free class and moms and dads can take kickboxing classes with 5th degree blackbelt Berlin Herrera. Summer camps and holiday camps too. Visit RicosMartialArts.com
Longevity Sports Center Indoor Soccer and Birthday Parties.  Home of LIL Kickers soccer for kids ages 18 months to 9 years old. LSC Youth Academy practice and private training.  Soccer 101 for adults. Visit LongevitySportsCenter.com for leagues and information.
Lifetime.life is your Lifetime fitness resource for your youth programs at Lifetime Fitness in Henderson and Las Vegas Nevada.  Yoga, dance, gymnastics and fitness. There are also drop in classes and childcare.  Have your birthday party here or join a summer camp the pool is resort style.


Las Vegas Riding Academy - LasVegasRidingAcademy.com all things horses, riding, care and more. A Las Vegas for Kids winner in education, fun and family time. 
Family Music Center 4 Locations! Learn to play instruments, participate in theater camps and more! Visit FamilyMusic.com for more info. Piano, guitar and more.

The Smith Center in Las Vegas for performing arts and other family events call 702-749-2000 or visit TheSmithCenter.com web link for tickets and info. This place has so many events going on year round. From plays to concerts to science demonstrations, hec they even had Depok Chopra at one time.  Love this place. If you are afraid of heights though get the expensive floors, I got tickets on the 5th floor and just about died and had a panic attack.
UFC the ultimate Fitness Gym Las Vegas, there are several locations around town offering boys and girls kickboxing classes for self confidence, self discipline and self defense. Visit UFCgym.com for locations, classes and schedule.
Water slides and fun for the kids at the Westin Lake Las Vegas.  Call them about day pool and cabana access or room rates as low as $99 and you can sip your cocktails and let the kids play and then spend the night! To earn rewards and free rooms for your Marriott.com stays, visit Marriott Bonvoy.
SharkeysCutsForKids.com is located in Summerlin at 9420 W Sahara Ave Suite 104 89117. Sit in cool cars, play xbox or playstation while you wait or just watch your favorite kids shows. 
Bodies the Exhibition - Real human bodies disected and preserved showing the real up close and personal details of body function. **Please visit Vegas.com for tickets and use discretion for age appropriateness.  
Las Vegas Natural History Museum 900 North Las Vegas Boulevard, Las Vegas, NV 89101. All ages. Visit LVNHM.org 

Discovery Childrens Museum - Indoor, interactive and amazing. We spent 4 1/2 hours here our first visit. They can play learning games, climb a huge structure full of science experiments, dress up in costumes and put on a stage show and even play in water or create their own glider. Plan a whole day! Visit Discoverykidslv.org for more information.
Free Baby Gym  at Gymcats.com every Tuesday and Thursday 9:15 to 9:45 am. Ages 6 months to 1 year (pre walking) experience interactive play time.  
HomeDepot.com Kids Workshops  at the Home Depot locations. The first Saturday of every month your child can participate in a Free hands on workshop for ages 5-12. 
CSI the Experience at the MGM grand. Ages 4 and up with adult, mostly recommended for 12 and older due to some graphic nature. Visit Vegas.com for tickets and information.
Gilcrease Orchard Take your kids to the farm to select and pick their own fruits and vegetables. Located at 7800 N Tenaya Way, LV, NV 89131. Tuesdays, Thursdays and Saturdays from 7 am to noon. Free to visit, but if you pick you pay for your produce. Visit TheGilCreaseOrchard.org to find out what is ripe for picking.
Hollywood Car Museum hollywoodcarsmuseum.com.

 

If you are a car lover, do not miss this place exhibit.  A 30,000 sq ft collection of vehicles that have been used in over 100 movies, tv shows and videos.  
Bowling at several locations There are so many locations for kids to bowl, I can not list them all, I have included our local Yelp page for the top 10 best bowling locations by vote. 
Las Vegas For Kids Friendly Shows
Child Friendly Stage Shows


The Mac King Comedy Magic Show at the Improv at Harrah's Las Vegas. 1pm and 3pm Tuesday – Saturday. $24.95 + tax and fees. Visit MacKingShow.com 

Aaron Radatz Affordable Family Magic Show at the Clarion Hotel and Casino. 2:30pm Thursday – Sunday for $19.95 adults and $9.95 children + tax and fees. Visit AaronRadatz.com
TerryFator.com : Ventriloquism at the Mirage. Children 5 and up. A little pricey starting at $59 dollars for tickets, but it's the Mirage right? Anyway shows are at 7:30 pm Tuesday through Saturday. Save Big on Terry Fator Tickets! 
Tournament of Kings - Jousting Knights on real horses, maidens, fireworks and huge Knights of the Round table type food at the Excalibur Hotel and Casino or visit Vegas.com for tickets to this show.
Enjoy a spectacular musical review and comedy for all ages with Tickets to Blue Man Group in Las Vegas I have seen this one, and loved it! For information on the show visit Blueman.com or Vegas.com for other ticket options.
Las Vegas For Kids Adventure!
Stratosphere Rides - High above the Las Vegas Strip, and I mean HIGH! There are 3 rides, Big Shot, Insanity and X Scream, they are all at about the same ridiculous height.  Only for the brave. Visit Stratospherehotel.com for more information on these thrill rides.
Broadway Kids Academy Sing, dance and perform! This place starts the little ones at 2 and up. There is mommy and me, dance, broadway, hip hop and performances in theater. Visit here for classes and info. Visit BroadwayKidsAcademy.com for all information and locations.
Horseback Riding -In beautiful Red Rock Canyon. Bring a picnic and breathe some fresh air. You can visit Viator.com and search Horseback Riding Red Rock for special deals.
Las Vegas Mini Gran Prix - A family fun center with carnival rides, a fun arcade and food. Great for birthday parties too. Visit LVMGP.com for more information.
Nevada Youth Sports - NYSNevada.com has Sports Leagues in Las Vegas for Kids ages 3-15 in Las Vegas, North Las Vegas, Summerlin and Henderson. T-Ball, Baseball, Basketball, Soccer, Cheer-leading, Flag Football, Tackle Football, Girl's Volleyball 
Secret Garden and Dolphin Habitat - Siegfried and Roy's animal habitat at the Mirage. Bengal Tigers, Dolphins, Lions, Alpacas, Baby Cheetah. Be a Trainer for a day. 702-791-7188 or you can buy tickets also online at Viator.com search "secret dolphin habitat".
MoviesandCandy.com - Visit Website This is a cute renewal of a local Las Vegas for Kids movie store, they have a mini kids theater which is great for birthday parties and they rent movies the old way and sell big movie candy and popcorn to go along with it.  10895 S Eastern. Suite 160 Henderson, NV 89052 702-241-8888
Nevada Southern Railway Ride the train at NevadaSouthern.com! A 45 minute round trip excursion train ride on the original tracks that were used to bring supplies to the Hoover Dam construction site in 1931! Climate controlled Pullman coach dating back to 1911. Saturdays and Sundays, departure times are 10 am, 11:30 am, 1 pm and 2:30 pm. Closed in January. Visit Here for tickets Located at 601 Yucca St, Boulder City, NV or cal 1-702-486-5933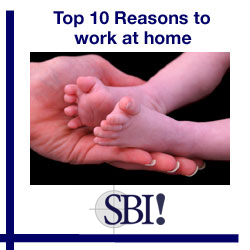 Circus Circus Midway Theme Park Indoor theme park midway and arcade. A Great way to escape the harsh summer heat in the indoor temperature controlled venue. Acrobats, trapeze artists, carnival and carnival food for Las Vegas Kids, free to roam, but games cost moolah. Inside Circus Circus Hotel and Casino 2880 Las Vegas Blvd S, Las Vegas, Nevada 89109 Roller coasters and much more. Nevada residents discount M-F. (702)794-3939. This is an MGMResorts.com venue.
Shark Reef at Mandalay Bay visit Sharkreef.com. Imagine huge aquariums full of your favorite sea life and Sharks! Children 4 and younger are FREE. Discount for resident Vegas Kids. 3950 Las Vegas Blvd S, Inside Mandalay Bay Resort, (702)632-4555 
Bonnie Springs Ranch - I have kept this here because this place was part of our history, it has been sold for demolishing and redevelopment, residents have been fighting to save it, as of today, the future is unsure.  Old Nevada. A replica of an 1880's mining town. Built on a 115 acre ranch. Petting zoo, train ride, cowboys, horse back riding, wedding chapel. 
Lion Habitat Ranch - There are options here for feeding the animals here and enjoy seeing these amazing creatures while contributing to their care and feeding via your entry fee.  You can support the cause by visiting Lionhabitatranch.org and getting more information.
Springs Preserve Interactive exhibits on our environment in the living desert. Children's theater, gardens and trails. Nevada State museum open in 2009. Children under 5 are FREE. Located at 333 S Valley View, Las Vegas, NV 89107 (702)822-7700 SpringsPreserve.org 

Ethel M's Chocolate Factory Tour. Chocolate Factory and Botanical Gardens Factory Tours. (888)627-0990 Open Daily from 8:30 am to 6 pm and admission is FREE which is super for Las Vegas for Kids parents. At Christmas time, they cover their entire garden in lights and it is pretty fabulous especially if you end at their store with chocolate and hot chocolate.  Sell the bottom of this page for Christmas events or visit Ethelm.com.
Silverton Aquarium -Located inside SilvertonCasino.com  Hotel and Casino near the Bass Pro Shop which is great fun to look around too. They even have "mermaid girls that swim inside and wave to the kids and blow kisses" 3333 Blue Diamond Rd, Las Vegas, Nevada 89139 (866)946-4373
65 Parks in Las Vegas For Kids With over 65 Parks in Las Vegas City, visit this link to find one near you and have some good old fashioned fun in Las Vegas for Kids. Visit my up and coming Las Vegas Parks page for Park Pavilions you can reserve for parties and events, skate parks, Community centers, sport complexes, pools, blah, blah, blah. Our main city website is located at LasVegasNevada.gov. 
Chuck E Cheese. Everybody loves ChuckECheese.com, remember the pizza, games, arcade, tickets you win to get free prizes, and they even have beer for mom and dad. See the link above for area locations. 
Las Vegas Ski and Snowboard Resort WHAT? Skiing and snowboarding in Las Vegas? Yes kids, we have it all! And we are the coolest. Located at the end of Hwy 156 in Lee Canyon about 45 minutes from Las Vegas. Telephone: (702)385-2754. Snow Report Hotline (702)593-9500 . LeeCanyonLV.com is their main website.
Lake Mead Recreation area is great outside of Las Vegas for Kids city lights. Go fishing, riding boats or wave runners that can be rented here at the harbor, biking, historic sites and guided tours.  Great for a picnic, you can still find some great spots to boat or ski, or take a house boat out on the water via LakeMeadCruises.com with the family or a guided excursion. You can visit a site like Viator.com they have tickets guided tours and park annual passes.
Mount Charleston Resort - Is now the RetreatOnCharlestonPeak.com. This hotel was recently purchased and is being renovated so it may not be open for a bit but you can still check out the area and cute church across the street. Visit gorgeous Mount Charleston about 35 Miles from Las Vegas for hiking, walking or just having lunch at the Mount Charleston Hotel or Lodge and enjoying a beautiful scenery and a gorgeous pine tree lined mountain View.
King Putt Indoor Mini Golf -

CLOSED -

Two locations, Las Vegas for Kids are often in need of a temperature controlled entertainment choice. This is an indoor putting golf course, ice cream, snacks, video games, Laser Tag and more. They host birthday parties too. Two locations one on the east side and one on the west side of town. NEW ADDRESS 27 Stephanie, Henderson, NV (702)541-6807

The Hoover Dam Museum See the story of the men and women that braved the Nevada desert to build the Hoover Dam and Boulder City Nevada. Located inside the Historic Boulder Dam Hotel at 1305 Arizona St, Boulder City, Nevada 1-(702)294-1988. For Tours visit Canyontours.com they operate Hoover Dam Tours, Grand Canyon tours, River floats and Lake Mead Dinner Cruises.
HooverDam Tour Built in the 1930's, considered to be the worlds largest dam and an engineering marvel, take a tour daily. Free up to age 3. Click link for map and directions. This is actually Boulder City but only about 20 minutes from downtown. You can also visit Canyontours.com they operate Hoover Dam Tours, Grand Canyon tours, River floats and Lake Mead Dinner Cruises.
Atomic Testing Museum A World History of the Nevada Test Site and it's programs. Artifacts and the interpretation of the 50+ years of nuclear weapons research conducted at the Nevada Test Site. A great educational experience for kids in Las Vegas. 755 E Flamingo Rd, just east of Paradise Rd. (702)794-5161. You can also visit Vegas.com for ticket deals and search "atomic testing museum."
The New York New York Roller Coaster 144 foot drop and 180 degree turn! Zoom through the city lights of New York. Located at the New York New York Hotel and Casino. 3790 Las Vegas Blvd S, Las Vegas, Nevada 89109 (888)693-0763. This is an MGMResorts.com property.
Mirage Dolphin Habitat Come face to face with dolphins in Siegfried & Roy's Secret Garden and Dolphin Habitat. Las Vegas For Kids under 3 are Free!Located at the Mirage Las Vegas 3400 S Las Vegas Blvd, Las Vegas, Nevada 89109 (702)791-7111 you can also visit Vegas.com for tickets to the Siegfried and Roy Dolphin Habitat.
Lied Discovery Children's Museum Hands on exhibits for children in arts, science, humanities and nature. Vibrant and engaging experience for your children of all ages. 833 Las Vegas Blvd S, Las Vegas, Nevada 89101 (702)382-5437. Visit the main website for more information. The main website is DiscoveryKidsLV.org
Gymboree Play and Music. Ages 0 to 5 get gym time, play music, learn skills.  You can visit Gymboreeclasses.com for a location and class listing.
Pole Position Raceway kids must be 48" tall. Visit Polepositionraceway.com for pricing, location directions and hours. 
Sky Zone Indoor trampoline park for all ages. Visit skyzone.com you can buy gift cards, have a birthday party, get directions and hours.
Nutrition For Kids
Are you struggling like most parents with their finicky eater or childs health issues? This doesnt just apply to Las Vegas for Kids, Obesity is at large, don't be a statistic, get some good tips, sneaky foods and plenty of advice.

Visit our Nutrition for Kids Page
Other Helpful Resources In Las Vegas
For Kids ..
LVKidsDirectory.com 

This directory has been around for many years.  Mainly it is just an advertiser directory targeted at parents with ads and coupons related to Las Vegas For Kids.  They also have a kid friendly event calendar. There is a digital copy of their current guide online at their website.



Clark County Library District 

More than just books! Events and education, news for teens and kids, movies and music, live concerts and dance performances, STEAM program, monthly book club, events for babies, toddlers, preschoolers, kids, tweens, teens, adults and families. 15 Locations!
Henderson City Libraries  - More than just books! Green Valley Ranch, Old Henderson and Anthem areas are included in this city. Events for all ages, music, movies and more.
First we want to see the heart of it all, the Las Vegas Strip, if we are visiting of course, residents don't go to the strip much. But, is this part of Las Vegas for kids? Well, there wouldn't be an M and M World then right? Their web page mnms.com does not do the place justice, see our blog for a day that we spent there to get a better idea.  it was surprisingly very fun.
If you really want the inside scoop from a local don't plan your stay on the strip at all. You really should visit some awesome local casinos and resorts that know what a parent needs to have fun with their children along.
How about an on site, play place Kidsquest.com designed for kids that takes care of them from nursery on up, with huge tubes and ball pools and video games and food and drink and karaoke? This is what I call stress free Las Vegasing in a casino with your kids and they will think it's a blast.
You don't have to worry because you can check in on your children at any time with a few minute walk to the play place. You get a page if they need you. Yes, on site of the casino called Kidsquest.com! There are only 4 places that offer this type of care in Las Vegas for kids and they are all locals joints.  

No doubt there are other things on your mind when taking your little ones along, but I hope ease most of your concerns as we talk about top tips, planning, traveling, staying, dining and how to go about doing all of the great things about visiting or making the most of visiting or living in and enjoying your time with Las Vegas for Kids events and things to do.

Welcome to the Land of Amazing Pirates
Volcanos, lazy river pools, dolphins, M & M world and Rollercoasters! Now you are really beginning to wonder if they really built Las Vegas for adults or built Las Vegas for Kids. 
Welcome to the land of amazing pirates volcanos, lazy river pools, dolphins, M & M world and Rollercoasters! Now you are really beginning to wonder if they really built Las Vegas for adults or built Las Vegas for Kids. 
Easter Egg Hunts and Events
There are many of these going on all over town each year, but here are a few venues that you can pretty much count on planning something annually:
The District at GVR Events 

ShopthedistrictGVR.com hosts so many events, Halloween Ghost walks which I have taken my son to for years. It is so fun to people watch and pet costume watch.  Shop, Dine and play. Beauty events, outdoor movie nights, live music, outdoor dining and bars.



Town Square LV Events at

M

ytownsquarelasvegas.com you will find shopping, dining, happy hours and places for your kids to play outdoors in the open areas.  There is even childcare here at ArtsyNannies.com.



First Henderson United Methodist Church has it annual Easter event, see the Calendar of Events on their website. 

Ethel M Chocolate Factory Where better to celebrate than a Chocolate factory? Awesome annual weekend celebration. Ethelm.com is a great resource for events and holiday celebrations. Plus you get a FREE chocolate with the tour.

The Springs Preserve Events Bunny petting, crafts, food and of course the Easter Bunny. 

Easter Photos can usually be done at any of our malls, The Boulevard, The Galleria, The Meadows Mall and Bass Pro Shops
Christmas Things To Do In Las Vegas
For Kids
Town Square photos with Santa, a beautiful Christmas tree with snow in the park, shopping, dining and Christmas cheer. The Main website is MyTownSquareLasVegas.com.
Galleria Mall Photos with Santa. You can pre purchase in advance and avoid the line with Santa's Fastpass. The main website is GalleriaAtSunset.com. 
Ice skating over the strip at the CosmopolitanLasVegas.com Hotel. Buy smores and roast them over little fire stations, get hot chocolate and adult drinks at the bar.
Visit the aquarium at the SilvertonCasino.com Hotel and see scuba Santa! Limited engagement during the holidays, check the website for dates and hours.
Glittering lights Las Vegas at the Las Vegas Motor Speedway 7000 N Las Vegas Blvd. Hot cocoa, treats, photos and games along with a beautiful display with 2.5 miles of lights. 
Downtown Summerlin holiday parade running select nights in December. Free. You can visit Summerlin.com for more information on Downtown Summerlin shop, dine and play, or you can go to eventbrite.com and search Downtown Summerlin events and sort by age.
Santa Train with Nevada Southern Railway at NevadaSouthern.com. 601 Yucca St, Boulder City, NV. Ride a historic locomotive with Santa and Mrs. Claus. Treats and hot chocolate. 
Typical Yearly Las Vegas For Kids Halloween Stuff
Haunted Harvest at Springs Preserve This a wonderful place in Las Vegas for kids called Springs Preserve and they have botanical gardens, interactions with desert dwellers, events, food and more, for Halloween it is super Haunty. 
My Town Scary Takes place at Town Square Yearly on October 31st. MyTownSquareLasVegas.com is the main website for this place. 
Thank you for visiting Las Vegas For Kids fun for the whole family.  If you would like to contribute, please use our submission form on this page, thank you.
---
Helpful Links from Las Vegas for Kids :
Las Vegas Things to Do - All types of things that are going on from shows to museums to events and a locals event calendar.

City Attractions - I am talking about real Las Vegas for Kids Fun here, roller coasters, theme parks and lots of other fun for the adventurous and not faint of heart. There is so much more however, we have bodies exhibits, Avenger exhibits look for Marvel Avengers at Groupon.com, museums, shows at Vegas.com, concerts, Golden Knights games at Vivdseats.com 

Las Vegas Schools - Clark county schools district zoning and school listings as well as private school listings for Las Vegas, Henderson and North Las Vegas.

Post your Kids place or event on our event blog. We would love to hear from you.  We will share this event on our Facebook page of 8900+ followers for FREE if you prepare the blog submission.
Return to Las Vegas Things To Do from "Las Vegas For Kids".
---
Home | About Us | Contact Us | Build a Site Like This | Advertise With Us

©2008 Live in Las Vegas, NV - All Rights Reserved