Children Acting Classes -
Child Acting Classes Las Vegas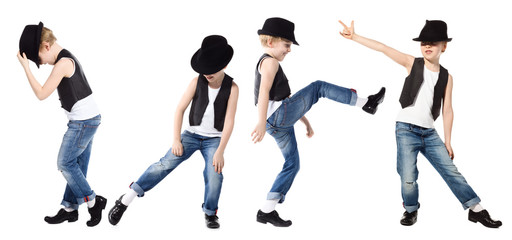 Children acting classes and opportunities are abundant in this town and we are also just an hour flight away or a four and a half hour drive to Los Angeles. Don't leave though!! We have plenty of information here to help you and your kids or teens get started even if you are not from this area.

DISCLOSURE: This FREE resource site contains affiliate links & ads related to items my audience is interested in.  This enables me to support this site by sometimes earning a commission if you decide to make a purchase via these ads or links. 
If you are on a Tight Budget...
This endeavor can be expensive, if you can't afford the high fees right now, a great place  For starting IMMEDIATE online training with a Real Hollywood Talent Manager Click Here for her videos. 
She gives Free kids acting lessons and so do many other talented coaches on YouTube.
If you are looking for more localized and in person teaching, you can visit so many companies and organizations nearby that will have theater and do performances as well, you just need to pick your area pretty much.
If you are NOT local, contact Screen Actors Guild for information on getting your kids involved in your area.

Children Acting Classes Resources
Yellow Pages Search this is the yellow pages search for children acting classes in Las Vegas however if you are from a different area, use this as a guide to search your area.  This will give you an easy complete listing for what is available in your local area with address and phone listings. 

Most affordable children acting classes are your city programs, I have a direct link to our City of Henderson's Guide to all of their programs and classes for kids throughout the year at all of their rec centers.  Visit Happenings Guide.  Check your local city rec centers and activity centers for what might be happening in your area, often former or current actors are so passionate about their talent that they do these gigs on the side.  This is the City of Las Vegas Page for searching their offered activities.  Just change the search bar to a class you like and select your child's age.
It may be best to go to recreational the location nearest you to grab the actual printed guides, these can be very thick and you can not print them out without hundreds of pages. 

I would only post businesses that have good reviews here for you, but please do your own review research, there can be rip off artists out there that just want your money.  
Yelp search for child acting a complete listing along with contact information addresses and user reviews. Change the area to accommodate other locations. If you are NOT using YELP, you need to, these are parents and customers making reviews so YOU the consumer know the truth and don't waste your money or get ripped off!

Drama Kids International Children Acting classes are offered from preschool to teen. Summer camps and holiday camps. They are a member of after school alliance and Educational theater association.
Broadway Kids Academy has locations in Las Vegas and Henderson.  They offer children acting classes and from age 3.  Private voice and acting lessons as well as dance.  They have programs for ALL AGES so check them out.
Seedling Theatre Company located in Henderson right to the south east of Las Vegas proper.  Ages 3 to 18 music, adventure, theater, movie making, voice lessons and dance.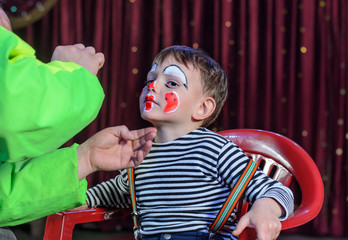 Rainbow Company Youth Theater located at the Charleston Heights Arts center.  Ages 4-17 Drama, performing skills, stage management and stage lighting instruction.
Please do your research and also check with local moms and dads for their opinions before signing up for anything. 

Acting Agencies for Kids and Teens
If you are looking to find talent agencies, I have listed some below for you in helpful links. You can also subscribe and get an immediate FREE PDF printable that I have created with 150 Child talent agencies across the U.S.  When you subscribe you will join the Children Acting Classes Group and get occasional tips and tricks of the trade.

Blogging about my personal experience with my own child....
There are so many opportunities here locally, however, if you really make an impression on these agencies, you will often be referred to auditions in Los Angeles.
This is where I fell short with my daughter because they would call you at 6pm at night and say be here tomorrow morning.  So without notice, I would be packing the car and running to LA all day for auditions.

This can usually only work if you are a stay at home mom or self employed.  Then to make things harder on the endeavor, if you get a call back, you could drive home and wait a day and get called back for the next day.  They just don't tell you anything or give you any notice usually.
I like to always deliver the good with the bad, so please keep that in mind.  If you are really serious about your child breaking into show business, you have to look at the commitment it will take.  You will make a financial commitment to training, photo costs, voice tapes and travel.  Then, there is the schedule commitment.  Home school might be a requirement as well because usually schools will not put up with students missing school regularly.

I actually gave up on the idea of traveling for my own child's auditions.  I just could not do it.  I was a self employed real estate agent, but I would have to cancel appointments and move things around so much I was going broke.
Just read the story of Britney Spears mom.  She quit her job, packed up her child and moved across the Country.  Can you do it?  If not, you might just stick to small local jobs for your kids and an occasional big opportunity that hundreds will be fighting for.
If it is a dream though, never quit, never give up.  You can do it!
Thank you for visiting Children Acting Classes written by Elizabeth at  Live in Las Vegas NV.

Acting Classes Near Me For Kids
This is going to be more geared toward locals, however, I will do my best to list some resources for those that may be visiting from out of state
As promised, if you are not in our local area, here are some resources to help search near you:  Stagemilk acting resources, Hollywood talent manager presents this YouTube video to show you how to find great acting classes in your area, NYFA multiple location camps, SAG AFTRA online workshops.

Triple threat program - This is a program in which a child can become a fully rounded success in the industry. The program is designed to create a performer that can act, sing and dance. These children acting classes can be taken from two and a half years old to teens and up to 19 years old. Why is this important? because if a child can only act, they are less likely to be cast for a play or show. Casting directors are looking for versatility and if your child can shine on stage in multiple settings, then they will be more likely to be chosen and remembered for current and upcoming projects. They will build skills and with skills comes confidence and with confidence comes self esteem.  We can all agree that self esteem is an incredible value in todays society along with the ability to succeed at something they love.
Clark County School District and Community Centers - Drama Kids International is a company that works with CCSD for our public schools and charter schools as well as community centers and other locations offering affordable kids acting.  For example  ACT UP ! to stop bullying and various holiday and summer camps.  They are a member of the After School Alliance and the Educational Theater Association.  Classes are offered in the Northwest, Southwest and Summerlin and range in age from preschool to teen actors.  Visit here to check out courses and see what schools and areas of interest these are available. Children acting classes available are preschool, kinder, lower primary, composite and upper primary.
Sprouts, Play production, I Movie making and so much more.... - This place has it all!  Sprouts teaches basic stage terminology, etiquette, following directions, self esteem, focus and teamwork. These classes are FUN and adventurous with characters such as pirates, superheroes, villains and dragons.  Kids learn to write scripts and change costumes. Starting at 18 months your child can start moving to music and practice flexibility, they play with instruments and learn about social expression.  Seedling theater company that runs these children acting classes also has a story time class reading a book a week and doing finger acting, puppets and crafts. For 8 to 18 year old kids, they have the opportunity to take 12 week course in iPhone and iMovie filming and creation. Create mini movies and trailers and host a film festival at the end.  The list goes on and on for this place from musical theater to vocal training.  They are located in Henderson on the outskirts of southeast Las Vegas.
---
Helpful Links:
For hundreds of things to do with kids in Las Vegas, visit our locals Las Vegas for Kids Page
Best Agency model, talent and entertainment agency 
Baskow Talent Agency has been established for 35 years and Jaki Baskow is one of the top ten talent brokers in the world. A reputation you can trust here.
Return to Las Vegas For Kids from "Children Acting Classes"
---
Home | About Us | Contact Us | Build a Site Like This