The City of Las Vegas -

Facts, jobs, population and more from a locals perspective ...
**Properties available for sale and pricing of properties on this website may be outdated due to the swiftly changing real estate market, please contact me directly for updated and accurate home searches
When you go and see the City of Las Vegas, there are a lot of things that make you say "WOW". The lights, the people, the shows, the action, everything!  But there is so much more to this town that only a local could know as Vegas ..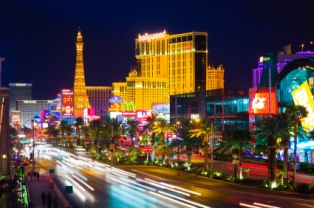 Facts About Las Vegas 
The City is 114 years old
1701 – Is the number of licensed gambling establishments presently within the city and growing everyday of course.
623,747 is the approximate number of people living in LV proper, this figure does not take into account Henderson, North Las Vegas or Boulder City who's residents also contribute to the community atmosphere of our fine city. The entire metropolitan area hosts approximately 2 Million.
Also, it is stated that approximately 60,000 people move here each year. If you want to count the total of people in Clark County which encompasses all of these areas, you are talking a whopping 2,000,000 plus!
197,144 – Number of slot machines Once again, we are not counting our outlying Communities and their many more machines.
$150.00 – Average room rate. I have to add, this is probably not a great room.
$60.00 – Cost of a marriage license in Las Vegas, plus $5 if you are using a credit card. You can visit our info page if you would like the entire scoop on the link above. 
Weird Web Searches and Mispells - Approximately 74,000 searchers per month spell it "Las Vagas", 14,800

search

los vegas com, 2600

search

Nevada Las Vegas

and a whopping

673,000

just search

" VEGAS "
$450.00 – Average cost of an uncontested divorce filed in the City of Las Vegas. No, I am not going to help you with links to a good divorce lawyer .. ha.. However, if you would like some Christian marriage counseling, I have references for you :) 
15,000 – Miles of neon tubing used on the Strip and Downtown. Said to be the brightest city in the world as seen from space.
Did you know that the approximate annual revenue earned from gaming is 11.57 Billion?
Did you know that visitors spend an average of 482 dollars gambling on their trip here.
Just people watching is fun in itself, but here are some fun number facts about LasVegas Nevada. PS: Make sure you get a Map of Las Vegas to help you know where you are planning to go.  
Also, make sure to read up on safety tips and recommendations especially if you are staying down on the strip. If you need a map of Las Vegas NV, please visit our page here for the Las Vegas map of your choice including strip hotel layout.
Visit our City of Las Vegas Weather Page
So you can see Today's Climate On average, 300 is the number of beautiful sunny days in Las Vegas every year!
If you are planning a relocation to our fine City Please visit our Moving to page for detailed information on schools, real estate, communities and more...
Do you need to start a business get a business license? or a building permit?
How about a zoning map or look up a city ordinance? You may want to visit the Official Las Vegas Nevada City Website for a lot of useful information at your fingertips.
City of Las Vegas Fire
official webpage - did you know that the City of Las Vegas is trying to privatize your rescue personnel such as Firefighter paramedics? They are trying to push for letting private ambulance companies handle your rescue calls. Meaning a company like AMR would take over for example. This would affect lives saved!! and rescue response time!
There are many more facts that you can have fun discussing while planning your visit to Las Vegas. There are several guide books that are written about the city such as, The Unofficial Guide to Las Vegas 2013 (Unofficial Guides) or if you want to buy something ahead or you forgot to grab souveniers for everyone, you can pick up some cool Las Vegas themed apparel and accessories here!
Las Vegas Yellow Pages
Monorail Magic While you are on the Strip, you should experience the monorail system that runs the length. It is an efficient way to get from one casino area to the next, especially when your feet are tired. A few things to know are:
An all day pass is only $12.00 and is good for 24 hours or Single ride for $5
Children under 5 can ride free
It is stroller and wheelchair friendly
It runs until 2 a.m. during the week and 3 a.m. on the weekends and starts at 7 a.m.
There are several stations and you can get to the end of the Strip in about 15 minutes
A lot of professional assistance available to make your trip safe and pleasurable
They accept cash, debit cards, or credit cards as a form of payment
The trains run every 4-12 minutes


This is also a great way to see the city of Las Vegas, including the people, the lights, the building themes, and everything else your senses can take in. Find a Great Las Vegas Guide or informational resource to give you ideas about food, fun and attractions.
DISCLOSURE: This FREE resource site contains affiliate links & ads related to items my audience is interested in.  This enables me to support this site by sometimes earning a commission if you decide to make a purchase via these ads or links. 
Chamber Of Commerce - Now Vegas Chamber
The Chamber of Commerce is an excellent resource while researching a particular city; and Las Vegas has an extensive chamber. If you check out the Vegas Chamber website, you will find information on:
Community links with a calendar of events.  Get to know our community by checking out our locals events.  Hint - we like craft beer and good food ...
Visiting – Everything you would want to know when planning your trip, flights, where to stay, what to see, things to do in Las Vegas for kids and more.
Valuable resources for relocating to Las Vegas such as learning about Clark County and Surrounding areas.
And much, much more..
The city of Las Vegas has so much to offer someone who wants to visit or live here. With plentiful information resources, it is easy to find out all the about the city; check them out. A great start to finding out a lot of information about our great city is to go to a Las Vegas Newspaper resource like this one for a listing of all newspapers, classifieds, community news and more.
Sources: Lv relocation guide, about.com, lasvegasnevada.gov, 2011 LV perspective
---
Helpful Links: 


Las Vegas Maps  every map you could need, area, strip, local and so much more. Downloadable and printable if needed for your trip or experience.
Las Vegas Weather  Get the local weather now with our widget and see some fun history of our "big snow."




Las Vegas Information  Statistical information, benefits of living and visiting here, our local yellow pages and directories, utilities contact information our DMV and so much more.




Las Vegas Guide  Information, tips, and directories




Weddings In Las Vegas  All about weddings in sin city here, venues, country clubs, suppliers, discounts, themes and more. Get a complete listing of Las Vegas Wedding chapels and outdoor wedding locations as well as packages and discounts.




Clark County Nevada This is our County here for the City of Las Vegas, North Las Vegas, Henderson and Boulder City.  




Las Vegas Newspapers Every newspaper you might need.  From neighborhoods and other cities to religions.
Return to Home from "City Of Las Vegas Resources".
---
Home | About Us | Contact Us | Advertise with Live In Las Vegas NV | Build a Site Like This

©2008 Live in Las Vegas, NV - All Rights Reserved