Cheap Las Vegas Weddings
on the Strip and Off
**Properties available for sale and pricing of properties on this website may be outdated due to the swiftly changing real estate market, please contact me directly for updated and accurate home searches
Are you researching cheap Las Vegas Weddings? Well the absolute cheapest way to go is the Civil Marriage Ceremony at the office of Civil Marriages. This will cost you a clean $77.75 ($75 plus CC processing)! ..or you can find some cheap weddings via special inclusive packages.
DISCLOSURE: This FREE resource site contains affiliate links & ads related to items my audience is interested in.  This enables me to support this site by sometimes earning a commission if you decide to make a purchase via these ads or links.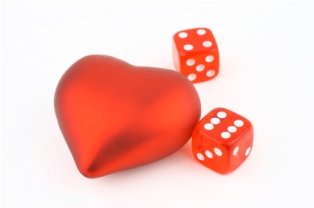 Special Cheap Las Vegas Wedding Packages
Viva Las Vegas Special with Limo
The Viva Las Vegas Special with Limo includes use of the Elvis Chapel, one Elvis impersonator who also acts as a minister to sing three songs and perform the ceremony.  Also included is a witness, a candlelit chapel, a wedding video, a professional photographer to take 24 poses during and after the ceremony.
Prints included are 8 candid 4x6 prints.  You get your name in lights on the Marquee a 3 rose bouquet for the bride, a boutonniere for the groom, a live internet broadcast and a courtesy limo service to and from the Elvis chapel.
The price for this package is $440
The Elvis Wedding Chapel
This chapel caters to many budget oriented weddings from destinations such as Grand Canyon, Red Rock, Pahrump Winery to Many different styled theme weddings to your Romantic chapel and gazebo weddings. Visit their website and take a tour of everything they have to offer.
If you seek hard enough, you will find something for everyone in the "City of Lights" and also the "City of Love and Romance."  You don't have to just get married on the strip.  We have an abundance of off strip locations such as red rock canyon or Mount Charleston Lodge or many golf course country clubs for example. Visit our page here for wedding locations galore.
Although sometimes we have a reputation for cheesiness, or spontaneous celebrity weddings, you might be surprised how beautiful, elegant and affordable a ceremony can be here!  Event the ones in the hotels and resorts are done up to the maximum.  Make sure you price shop, fancy resorts costs fancy money.  My hubby and I got married in Laguna Beach. It was actually cheaper.
Cheap Las Vegas Weddings From $75
Outdoor Gazebo Wedding
Basic Gazebo Wedding, This beautiful Gazebo Wedding includes the following features: Use of the Gazebo, Minister's Fee, Luxury Limousine service round trip from your hotel to the chapel, Video of your ceremony, Wedding Music, (bring your own CD if you wish), A long-stemmed red rose for the bride. Most recent Price: $198* *If complimentary limousine service is used, a gratuity of at least $35 should be given to the limousine driver.
If you are not honeymooning here in sin city, you can also use them to find deals for your desired destination.
Planning Your Own Ceremony
List of Local Chapels to plan cheap Las Vegas Weddings in a variety of great locations. It is often best to piece out your own package rather than go with their package.  This is a comprehensive page put together by ME a local here and you certainly should be able to find something that suits your needs here.
Find your own wedding cake This is the big one, they will get you for hundreds of dollars in custom bakeries, when you can just go to a bakery like the ones at grocery stores, even Walmart makes wedding cakes and by the looks of these photos, they are pretty good! 
Professional Hair and nails on a budget - Get your hair professionally done, makeup and nails too at this local Paul Mitchell school on the cheap! Students in training provide supervised cut, color and style in the schools full service salon.
Flowers to fit any budget I had a beautiful wedding on the affordable! Dont let anyone take advantage, there are plenty of off strip flower peddlers that will make your event gorgeous for a nice price.
Michaels.com Yes, I said Michaels, they have DIY invitations, candles, accessories, cake stuff, bride accessories and more than I can list... if you have an idea, this is the cheapest way to make it come alive.  
You might find a great deal at certain times of the year on rooms and venues and you can ask a reservationist what the slow times are and when the room rates are best.  

I can tell you that if you can get married during the week it will save you big over weekend vendor rates and weekend room rates alone.  

Just because you are in Sin City, does not mean that you have to marry on the strip in an expensive resort. We have hundreds of parks, golf courses, churches in the mountains, just use your imagination and you can plan cheap Las Vegas Weddings.
Here is another page of ours offering a comprehensive list of local churches in all areas. The options are practically unlimited.  I have seen weddings in places you would never guess could host a ceremony.
Please feel free to Contact me and I will always help you throw around some ideas. 
---
Helpful Links: 
Return to Weddings In Las Vegas from "Cheap Las Vegas Weddings".
---
Home | About Us | Contact Us | Build a Site Like This | Advertise with Us

©2008 Live in Las Vegas, NV - All Rights Reserved