Las Vegas Attractions 
 Stratosphere Rides and Hotel Attractions 
**Properties available for sale and pricing of properties on this website may be outdated due to the swiftly changing real estate market, please contact me directly for updated and accurate home searches
What do you have in mind? Las Vegas Attractions  Stratosphere Rides and Hotel Attractions can vary from Roller Coasters to sightseeing historical buildings. 
DISCLOSURE: This FREE resource site contains affiliate links & ads related to items my audience is interested in.  This enables me to support this site by sometimes earning a commission if you decide to make a purchase via these ads or links.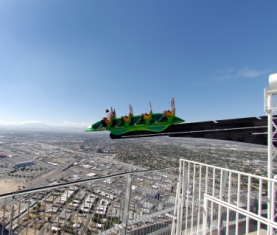 Our goal is to give you some ideas that you may have never dreamed exist in sin city.
Get great discounts on activities with the Pogo Pass!
Roller Coasters
There is so much going on in the "City of Lights" at any given time of the day or night, don't plan on being able to do it all. If you would rather do something fun other than gambling then looking at some of the Las Vegas Attractions around town is plentiful, this can include, food, rides, 4D movies, larger than life Marvel Avengers, you name it!
Aquariums
Wildlife
Las Vegas Attractions For Kids
Miscellaneous Las Vegas Attractions
If you have not found what you are looking for yet, you should visit the Las Vegas official tourism site for more ideas and links to great Las Vegas Attractions. Practically every hotel and casino has something extra to entertain you!

---
Helpful Links:

Return to Las Vegas Things to Do From "Las Vegas Attractions"
---
Home | About Us | Contact Us | Advertise On Live in Las Vegas NV | Build a Site Like This

©2008 Live in Las Vegas, NV - All Rights Reserved