Las Vegas Golf
Where, When and With Who? 
Welcome to Las Vegas Golf. Some folks gamble and some can not wait to play our gorgeous high class courses and some do BOTH.  From the ritzy courses to the casual, Las Vegas has become infamous in the world of golf. Just play for a day or stay and play for days or weeks. It all depends on your budget.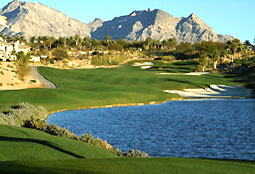 There are locals deals galore for regulars and families or high end outings with limo escort and "parmates." You pick.
We would love you to contribute to or read our LV GOLFING BLOG Rant, Rave, tell us about an event, course, tournament or give us some tips!  
Complete Golf Course Listing 
Here is a complete listing and directory for you!  But let me just start by providing the link to the new Topgolf.... I know you are curious so here you go!

How much does a golf experience cost in Sin City?  Well that depends on what extras you want and there are a lot of choices to be had!

For residents that want to play a few rounds of golf and they aren't gambling, it can be fairly inexpensive, BOOK YOUR LOCAL TEE TIMES NOW!
Events and Tournaments
Grab some last minute golf supplies, balls, tees, gloves, towels or before you head out pick up some very cool Las Vegas themed apparel. 
Great Las Vegas Golf Facts
There are about 35 Courses to play here Some are in surrounding areas such as Boulder City, but most in LV, NLV or Henderson, some public, some private. 
The very first course was built here in 1949. This was the LV Municipal, located at 4300 W. Washington Avenue Las Vegas, NV 89107. Phone: (702) 646-3003 


The dimples on a golf ball average 300-500. Closer to 300 is usually in the normal range. 


Which State has the most Golf Courses? Florida is number one with California following at number two. Both with over 1,000. 


There is an entire official guide for conforming and non-conforming golf balls You can Download it here
A Las Vegas Golf experience can be customized to a person's likes, dislikes and affordability.
Here are some discounts for Golf packages with hotels including a stay or other perks that are available.
Save over $7,000 dollars with the Southern Nevada Golf Passport!
If you want to learn how to play, there are 3 major golf centers in Las Vegas for practice and instruction and they have great stores for buying clubs, clothing, shoes, golf trinkets, you name it. 
Revere Golf Club Announces Specials for Golf and Dine, transportation and rentals 
Information You Should Have About Las Vegas Golf
Complete map of Las Vegas Course Locations Big and small, resort and local.
Golf Properties- LV Golf properties Are you interested in finding a home near the course? Play everyday? Visit our property information and search page for FREE searches and information.
Book Your Las Vegas Golf Tee Time- Book Tee Times  Easy just pick your course and click. Las Vegas 
LV Golf Clubs and Country Clubs - A Players Club ResourceWant more than just a few holes in your experience? Take a tour. 
Golf School Las Vegas- a complete listing Get better faster with professional coaching. 
Hotels with Golf Courses- Visit our Complete Listing link above to view all courses and hotels with courses. Stay and play or at least stay near your favorite course.

Beginners- Instructors, driving range, course
Make a day of your Las Vegas Golf experience by choosing a course with a nice bar and restaurant or grill. Playing Golf in Las Vegas is usually a very social hobby for blowing off steam and just hanging with fellow golf junkies.
Either way whether you are visiting Las Vegas or live in Las Vegas, take a day off, take your family to a golf center, or book a group tee time, just do it! Now that you have a few indoor facilities, you have no excuse not to, even the heat.
---
Helpful Links:

Return to Home from "Las Vegas Golf"
---
Home | About Us | Contact Us | Build a Site Like This | Advertise With Live in Las Vegas NV