Every Las Vegas Golf Club
Your Heart Could Desire
**Properties available for sale and pricing of properties on this website may be outdated due to the swiftly changing real estate market, please contact me directly for updated and accurate home searches
Find a Las Vegas Golf Club that fulfills that great picture of the perfect golf game that you have envisioned or did you mean find a Great Golf Club to swing?...ha.
DISCLOSURE: This FREE resource site contains affiliate links & ads related to items my audience is interested in.  This enables me to support this site by sometimes earning a commission if you decide to make a purchase via these ads or links.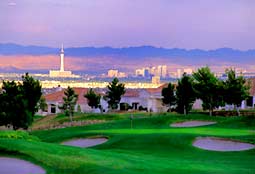 How about something more challenging, or perhaps a shorter course with a cocktail golf cart that cruises around? Ok, now we may be pushing it, but you know if you look hard enough, anything you need is out there.
Waterfalls, lakes, views, homes and best of all the social atmosphere of clubs and practically all of them host very nice pro shops to fulfill your need for a new nine iron. Country Club or a golf social type of club? Well, we are doing our best to direct you to both. 

Country Club Style
Las Vegas Golf Club Style
Angel Park Golf Club - Located in Summerlin, Two Championship courses by Arnold Palmer and Ed Seay 


Bali Hai Golf Club - Located on Las Vegas Boulevard near the Mandalay Bay designed by Lee Schmidt and Brian Curley 


Tournament Players Club - Designed by Bobby Weed and host of some amazing events and charities, located in Summerlin, Central West Las Vegas 


Tuscany Golf Club - Located in Henderson Nevada, award winning!

Lake Las Vegas - Jack Nicklaus designed course at Southshore golf club.
Royal Links Golf Club - Named the Soul of Scotland with a Pub and Female Caddy program, in the Southeast area of Las Vegas
Durango Hills Golf Club - With Scenic views of the Southwest Red Rock Mountains, you will not be disappointed with this Las Vegas Golf Club
Las Vegas National Golf Club - History at it's very best, located in the "old, great" part of town, with a pro shop and restaurant, make it a great hangout.


By the time you read this, there is probably a new and exciting Las Vegas Golf Club that has popped up! But don't dismay, From Champagne to Beer Budget, your choice is here. 
---
Helpful Links: