Boulder City Nevada -


26 miles and 31 minutes from Las Vegas
**Properties available for sale and pricing of properties on this website may be outdated due to the swiftly changing real estate market, please contact me directly for updated and accurate home searches
Boulder City Nevada is located approximately 26 miles from the glitter of Las Vegas and just a few miles from the views of the Hoover Dam.
DISCLOSURE: This FREE resource site contains affiliate links & ads related to items my audience is interested in.  This enables me to support this site by sometimes earning a commission if you decide to make a purchase via these ads or links.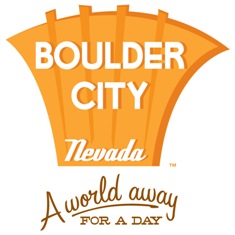 It also borders Henderson, Nevada which has become like the second Las Vegas. This city offers an experience that is so close to sin city, but worlds away! The Boulder City zip codes are 89005 and 89006.
The residents enjoy a quaint, small town atmosphere, historic charm and an excellent quality of life with a low crime rate and high quality police and fire services and best of all a great Boulder City Golf course and country club.
Did I mention the cutest Milos Sidewalk Cafe and wine bar (Milo's Cellar) around? A wonderful menu of fresh salads, sandwiches, cheese plates... and no gambling....
History
Boulder City Nevada was initially created to house the workers who built Hoover Dam, and was a significant part of the successful completion of the Boulder Canyon Project. Constructed in 1931 in the midst of the Great Depression, Boulder City was conceived by the Federal Government as an ideal town, a "model" city to which the American people could look for hope of a better future.
Here is a picture of the historic Boulder Dam Hotel which has since been remodeled very nicely.  This gives a great idea of how cute and historical the center of this little town is.  If you visit the link above for the hotel, they give you a brief history of the hotel, and also tell you about the Hoover Dam museum that is located on their first floor.
Royalty, stars and rich people of all kinds have stayed here.  Some acting in the local theater productions and some famous faces like Shirley Temple and others very prominent figures in our history like Howard Hughes who stayed here to recuperate from crashing his airplane.  The hotel struggled to survive in the war when the Dam was closed, so after changing hands many times, the Boulder City Nevada Historical Association took over and restored it to it's rightful place in history as a beautiful historical reminder of times past.
You can start here at the Boulder Dam Hotel and take a self guided walking tour and learn about history, the people who built Hoover Dam and pass by many shops and restaurants along the way.  Here are the sites on the walking tour and here is a map for the tour you can open :
LA Water and Power Building - In the News -

Gets a fresh coat of paint

Alabam - The toilet paper man

"read story"

Puddler's Break - 

Colorado Street
Denver Street
Lake Mead Overlook - Enjoy a beautiful view of the Lake!
Generator Turbine - check out an amazing tourist video of the turbine tour  below
Wilbur Square 
City Hall
Ben Glaha Images
Boulder City Nevada History Continued at page bottom....
Resources
Current Population is more then 15,900

you could not tell if you drove through here, I actually wondered what the Hoover Dam overpass would do to the town, but it does not seem to be affected much.
Boulder City Magazine - Events and sports with their parks and recreation, the history of the city, kid zone, Boulder City libraries information and locations, businesses listings, the arts, culture and more! 
Yes, they have great arts and culture, they host the Dam Short Film Festival here, Beer festivals, the Spring Jamboree, Barbecue competitions, Art festivals, wine walks and so much more. 

Search Boulder City Homes For Sale!
Online MLS Search

Boulder City Chamber of Commerce - do you have questions about relocation, tourism, special events, business recommendations or Chamber social networking reach out to this organization, they are there to help.
Utilities Department - Relocating to Boulder City? you will need power, water, sewer and trash service. This is not Las Vegas or Henderson.
Boulder City Parks and Recreation - youth and adult sports like, soccer, hockey, tee ball, baseball as well as special interest activities like horse back riding, Aikido taekwando, tennis and golf.
Employment Opportunities - official city site for human resources and city employment, however you are close to old Henderson as well so consider this city for employment as well. 

Are you considering moving to this little town? If so we have a few tools that you will find useful.
Click Here and you can Download the BC Relocation Guide FREE PDF for your use
You can also visit their official
Visit Boulder City Website
for Special events, Attractions, Promo video, etc
Boulder City Recreation Centers
Now only one of these is actually in Boulder City, but the other two are nearby locations in the bordering city of Henderson
Lake Mead National Rec Area - 601 Nevada Hwy, Boulder City, NV (702) 293-8907, enjoy Lake Mead for boating, fishing and fun as well as many wonderful camping areas for your enjoyment.
Black Mountain Recreation Center and Aquatic Complex - 599 Greenway Road (at Horizon Drive), Henderson, NV 89015, (702)267-4070
Downtown Recreation Center - 105 W. Basic Road (parking lot is accessible from Van Wagenen), Henderson, NV 89015, (702) 267-4040
Important Boulder City Nevada Contact Phone Numbers
You may have to dial 1 ... depending on where you are calling from
Fire department 702-293-9228
Animal Control 702-293-9224
Police department 702-293-9224
Business License 702-293-9219
Boulder City Utilities 702-293-9244
Municipal Court 702-293-9278
Human Resources 702-293-9203
Hoover Dam Bypass
Making Boulder City Nevada proud, the construction of this amazing monster of an overpass is done!  So if you are in for some adventure, go take a drive over it.
It sits approximately 900 feet over the Colorado river and was built as a connection between Nevada and Arizona.  It was opened October 19 of 2010.   If you would like to see an amazing overhead view of it and get the stats and detailed information, please visit the Hoover Dam Bypass.  
Be Sure to visit Google Images and search Hoover Dam Bypass to view some breathtaking images.  I personally will not go over this without my husband driving and burying my head in my knees, I am scared of heights.
History Continued ...
The place where Boulder City stands today was nothing but barren desert in 1928, when Congress authorized the construction of a dam on the Colorado River in Black Canyon between Nevada and Arizona. It would be a monumental task - a dam to dwarf all others, built during a period of national uncertainty created by the Great Depression.
Within a short time, a sense of community developed among the residents of Boulder City. Unlike more traditional construction towns,Boulder City offered families a sense of stability. Social and spiritual organizations strengthened their ties to the area.
Today, Boulder City Nevada takes pride in its quality recreational facilities such as Bootleg Canyon, one of the world's Epic Trails, Boulder City Golf Course, Boulder Creek Golf Club, the year-round swimming pool and racquetball complex, tennis courts and hiking trails that provide residents and visitors a wide range of experiences.
---
Boulder City Nevada Helpful Links:
Return to Las Vegas Community from "Boulder City Nevada".
---
Home | About Us | Contact Us | Advertise with Live In LV | Build a Site Like This

©2008 Live in Las Vegas, NV - All Rights Reserved