Help with Your
 Las Vegas City
Business License
**Properties available for sale and pricing of properties on this website may be outdated due to the swiftly changing real estate market, please contact me directly for updated and accurate home searches
Don't have a clue how to get your Las Vegas City Business License? Well you have come to the right page. Navigate easily here as well as get official website of the city links and contact information.
DISCLOSURE: This FREE resource site contains affiliate links & ads related to items my audience is interested in.  This enables me to support this site by sometimes earning a commission if you decide to make a purchase via these ads or links.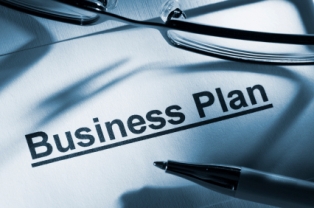 Where do I go?
Business Services Division
Business Licensing Division
333 N Rancho Dr
Las Vegas, Nevada 89106
(702)229-6281
(702)386-9108 TDD

Hours Monday through Thursday 7 am to 5:30 pm
Don't be intimidated, the people at the division are very knowledgeable and friendly. They are here to make your job and their job simpler. Do things right the first time they always say.
Las Vegas City Business License Instructions
Based on your profession, there are various different requirements for your business license. On this link below, you can search by profession for specific instructions:
Application instructions this is a step by step instructional page on what to do first to last.  If you need help call their friendly staff. 
Licensing Forms
General: Here is the Nevada Business License page which helps new businesses by providing a checklist for what you will need to apply and how to plan for your new business.  click here.  Prepare ahead of time so that you don't have to make multiple trips
Information on licensing a home based business click here 

yes licensing is required for a home based business, 

you can do an umbrella type of business that covers all of your bases, for example I have a state license that covers my overall business encompassing "the field" of business and all business that would take place in that field of business.
You May also Need a State and County License
You might need additional licensing to do business in your location depending on where you are located. In addition to your Las Vegas City Business License, check with the licensing departments below as well. It is better to be safe than get a hefty fine.
Even Real Estate Agents need a State and County license and sometimes even their city depending on the regulations in their location address.  Check with the broker or the business licensing division in the city in which your brokerage is located

For more help with your Las Vegas City Business License, you can learn more about other areas and surrounding cities in our valley.
The entire valley is very small, here is an information page written by us locals on communities nearby which includes other cities and towns in our general vicinity and below are the licensing divisions for those areas.

City of North Las Vegas Business License Department
2200 Civic Center Suite 120
North Las Vegas, NV 89030
phone 702-633-1520
North Las Vegas licensing division
North Las Vegas is very North and central to east of the valley. It includes the Nellis Air Force Base.
Henderson City Business Licensing
City Hall
240 Water Street
Henderson, Nevada 89015
702-267-1730 
Henderson is located in the Southeast part of the Valley and it has old and new areas, some areas like Water street are historic. It is a very large area that goes all the way from Green Valley Ranch north to approximately warm springs then east almost to Lake Mead and then south almost to Boulder City.
Boulder City Business Licensing
Official site

City Hall - Downstairs room #4
401 California Avenue
Boulder City, Nevada 89005
1-702-293-9219
If you are planning to start a business, we want you to succeed.Consider taking a business course. I highly recommend the Business 101 course at College of Southern Nevada. I have personally taken this course and it is excellent. Visit CSN.edu
You will learn the basics of everything from writing an effective business plan to managing a corporation.
There are excellent sources for obtaining financial help and free counseling, always start with the US Small Business Administration. This website at SBA.gov is designed by the government to help you every step of the way. There is a plethora of Free information here from obtaining financing to exporting.
How about getting free advice from retired business professionals? This organization is called SCORE at SCORE.org and there are over 13,000 mentors on here. They offer free business advice, counseling, templates and more. 
Other Great Las Vegas City Business License Resources
bplans.com free sample business plans, free business planning course, business planning software and more.
To find step by step instructions on starting and running a business, creating a business plan and so much more be sure that you don't miss visiting the Small Business Administration. At SBA.gov They offer so much FREE support and tools for you. They want you to succeed because successful businesses hire employees and contribute to charities and make this Country amazing!



youngentrepreneur.com 

a

FREE course by SBA.gov

creating and financing a successful business, evaluate ideas, choose your best financing options from what is available, how to legally start and register your business, get a downloadable checklist with this course, and reach counselors available.
Hiring a new employee Entrepreneur Magazine Article.
SBA.gov Loan Programs - What SBA Offers 

Business guides, funding, free learning, local counseling and assistance
How to Set Up and Start a Successful Contracting Business - Homeadvisor.com 5 Part Series
How to start your own pet sitter business visit Rover.com - Rover.com
Salary Paycheck Calculator: Hourly Wage to Yearly Salary Converter Calculator visit Mortgagecalculator.org - Mortgagecalculator.org
Important Ways Employers Can Encourage a Healthy Work Life Balance for Employees visit Pingboard.com - Pingboard.com
I hope you find this website very helpful to your success and obtaining your Las Vegas City Business License. Our economy depends on entrepreneurs like you to thrive. Take advantage of the many great resources that are available to make your dream come true.
---
Helpful Links:
Return to City of Las Vegas from "Las Vegas City Business License".
---
Home | About Us | Contact Us | Advertise On Live In Las Vegas NV | Build a Site Like This

©2008 Live in Las Vegas, NV - All Rights Reserved