Las Vegas Real Estate Agents ....
I service Las Vegas, Henderson, North Las Vegas and Boulder City
**Properties available for sale and pricing of properties on this website may be outdated due to the swiftly changing real estate market, please contact me directly for updated and accurate home searches
Are you leaving your future on the table? Finding Las Vegas Real Estate Agents that are honest and diligent can be a trying task. They work on commission, they are self employed, so who do they answer to?  I resided in Las Vegas for 12 years and am now a Henderson resident of 10 years.
DISCLOSURE: This FREE resource site contains affiliate links & ads related to items my audience is interested in.  This enables me to support this site by sometimes earning a commission if you decide to make a purchase via these ads or links.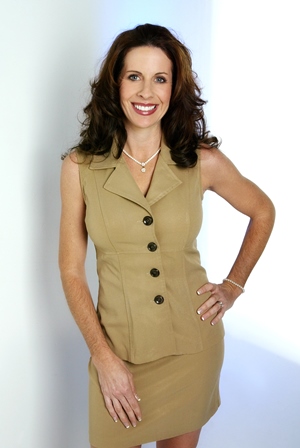 If you are tired of hearing about the "million dollar producer" or the "best agent in the world that has closed the most commissions."  Then you have come to the right place.
I am Elizabeth Hammack, GRI   (this means Graduate of Realtor Institute - value of using a GRI designated agent) I am also a GREEN designated agent.
I realize that you could care less about how much in commission I have made.  If you came here hoping to "sell my Las Vegas home," Henderson home, or to find the "best agent" according to your definition of the "best agent" to help you with your property needs, then this is exactly the information I intend to provide for you.
If getting your FREE Property valuation is a priority, please fill out this form and give me as much information as you can about the property in question.  If you would like to contact me immediately by web form, please click here CONTACT ME.  
Certain things affect value, such as backing a freeway, neighboring a junk hoarder, housing a tenant that will not let anyone in to see the property, paint colors or carpet colors that are outside of the "norm," property defects whether they are construction, plumbing leaks, cracked walls, broken fixtures, etc.  This should give you a good start for brainstorming.
I will email you your report, I will not come banging on your door to deliver it, so don't worry :)
I am a Realtor
To learn why it is so important to choose Las Vegas Real Estate Agents that are Realtors, please scroll below for more information.
My Marketing Plan For Selling Your Property
A lot of pride and perfectionism has gone into the marketing of my listings.  (A listing if you dont know is a home or investment property that I hold under a listing contract with the seller).  I dont have a problem with being old fashioned.  What I mean by that is in the old days, Las Vegas Real Estate Agents actually used quality signage with flyer boxes that held "full color" informational flyers that we spent a lot of time designing to make them look their best.
We also actually returned phone calls to potential buyers and equally as important, other agents that have buyers possibly in their car right now and need to talk with someone. It was a time of "win win" teamwork with all agents from other companies, buyers, lenders, escrow companies all working together to accomplish one goal and that was to sell homes at the best price in the shortest amount of time to keep our market active and successful and our clients happy.
I still run on that old fashioned Las Vegas Real Estate Agents mentality.  You can expect the best as a seller and buyer because I demand quality in all of the marketing platforms.  
Dark, blurry pictures are bad for a seller and they are certainly not helpful to a buyer.  Unacceptable!
Attractive sign will be installed (If not restricted by HOA)
Brochure box with color informational flyers (if not restricted by HOA)
Professional photography
Professional virtual tour
The multiple listing service with up to 35 photos and exposure to over 5,000 buyers agents in the area and their 15,000 to 20,000 buyers. (only available with a Realtor)
Electronic Lockbox access so that your property can be shown at the buyers convenience. (only available with a Realtor)
Your own single property web page with pictures, tour, buyers guide for info on the home, the area, schools, directions, current interest rates, the agent and even 9 voluntary lead generators to get the buyer to request more information.
Youtube property video that can be viewed on Youtube, mobile devices and social network sites.
Search engine optimization of your property and video
Facebook marketing
Twitter marketing
Premium package on Realtor.com
Homeseekers
Zillow
Trulia
Homes.com
Blogger
Craigslist 
Yahoo real estate
Google of course :)
Complete mobile platform including being on a downloadable application 
QR codes that can be scanned to direct buyers to more information on your property.
24/7 information line lead capture system.  Works great for shy buyers that may not call, but will request your tour or listen to a recorded message.
Automated statistics to let you know how the marketing is going.
Royal treatment and probably many other things I am not thinking of right now...
Why use my services?  Because I dont believe you could be in better hands.  You can be confident that whatever your sales price is, that everything was done to achieve it.
You can also be confident that everything will be done to protect you as well as make potential property buyers feel comfortable that they know everything possible to make an informed and qualified decision to purchase.
If You Are a Potential Home buyer Looking For an Agent or A Home

Please visit the Homesforsaleinlasvegas page, you can fill out an online form here to get available homes delivered to your email box daily, or you can do your own search on my Free multiple listing Search page.
If you need special help or are interested in one of the properties I am advertising for sale, you can always contact me directly.  No high pressure, Just knowledgeable service!
Search Las Vegas MLS - "CURRENT REAL TIME"
Online

Why Your Las Vegas Real Estate Agents Should be Realtors
A Realtor belongs to The Greater Las Vegas Association of Realtors.  The GLVAR is a membership in which education is involved and membership fees have to be maintained that support the Board and its causes.  Belonging to this organization states the agent subscribes to a higher code of ethics. Not all Las Vegas Real Estate agents are required to be members of the Board.

If an agent in the area is not a member of the Board, they also won't have access, at least not legal access, to the Multiple Listing Service or Las Vegas Real Estate MLS nor have an electronic lockbox key to be able to access all multiple listing properties for sale to show them to you.  This is to protect the public.  It aims to protect the sellers homes that are being accessed and their private information.
If you are planning to sell your home, this means no lockbox for you to have easy showings of your home, but also NO Multiple listing exposure. This is BAD....very bad. Did you know that on an average, home sellers receive about 11% more money for their property when listed by Las Vegas Real Estate Agents that are REALTORs in the multiple listing service on which all properties can be exposed to the buyers of every company and agent in the Valley?
**This pays your agents commission and in most cases all of your closing costs as well. Don't slight yourself by not using a Realtor.  Look at the big picture.
Home sellers have many times found themselves in lawsuits or a loss of equity much more severe than paying a Las Vegas Real Estate Agents Commission. And dont forget you will always get more money with a Realtor than on your own.  
Especially important in todays market is using an agent for a short sale situation that is experienced. This can save you from foreclosure, guide you to professionals that can minimize your future tax consequences and help you find a fully qualified home buyer that will close on the purchase of your home successfully. 
Verify Las Vegas Real Estate Agents Experience
How long has your agent been licensed?
Has he/she had any complaints filed with the Real Estate Division?
Do they have a good reputation with their Las Vegas Real Estate Company?
Is your agent familiar with the area or areas you are interested in? 
Home Buyers Beware

Does your agent know of any stigmas regarding the property you are interested in? Are there any undesirable plants, negative conditions nearby? What area flight paths or other items need to be disclosed?
Don't be caught off guard. Many people choose to sell their home on their own, or buy a home from a For Sale By Owner, only to find that they were not protected or represented properly.  Why would you not get representation when it is paid for by the seller?  or the new home builder?  I never did understand this one...
It is sometimes inconvenient to drag your agent with you everywhere when you are home shopping, but it is worth it, not only will using Las Vegas Real Estate Agents narrow your search, but they will find the best incentives and bargains for you. 
---
Helpful Links:
Cutomized Local Home Search Form Information on the market and new home standing inventory

Moving to Las Vegas All about moving here, different communities, cities, schools, utility contact information, the DMV and more.

Las Vegas Senior Living communities, real estate, events, health care.

City of LV resources maps, business licensing, community, facts
Return to "Las Vegas Nevada Real Estate" from "Las Vegas Real Estate Agents".
---
Home | About Us | Contact Us | Advertise with Us | Build a Site Like This

©2008 Live in Las Vegas, NV - All Rights Reserved