Vacation Travel Club
Go With 400 of Your Closest Friends! 
**Properties available for sale and pricing of properties on this website may be outdated due to the swiftly changing real estate market, please contact me directly for updated and accurate home searches
Welcome to our Vacation Travel Club.  Love to travel and want to make it more amazing by adding friends and great deals? This is the best, most innovative travel club experience you will find for saving money and making friends nationwide and internationally.
DISCLOSURE: This FREE resource site contains affiliate links & ads related to items my audience is interested in.  This enables me to support this site by sometimes earning a commission if you decide to make a purchase via these ads or links.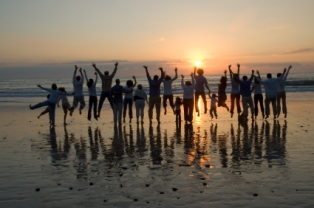 A typical triple AAA travel membership will not compare to the bargaining power of our huge group of travel junkies. We can find trips that are highly discounted due to our large amount of members enabling us to provide many extras and better prices than most clubs are able to get for themselves.
The experiences are often able to be upgraded to nicer rooms, nicer views, include some excursions or shows....etc. "EXTRAS" can make for a more fun day and much more value and savings!
And don't forget a welcome cocktail party when you arrive at your destination, I am sure you will agree that this is the best part of being a part of a travel group when you can meet everyone and have something great in common. Contact me for more information.  Or visit the website page directly.
There are endless amounts of trip possibilities per year with a Vacation Travel Club planned in advance and your input is always very welcome...from 3 day Vegas for $69 to 10 day Mediterranean cruises on white glove lines for $599.
A resource for our planning is this concierge style company itinerary where There is something for everyone. 
There are usually anywhere from 25-500 members in the Vacation Travel Club that go on one of our vacations together and they come from all over the World. This makes it difficult to negotiate airfare on most of them, but we make it up in the negotiated prices. Even if you could not afford to travel before...we will show you something that can no afford NOT to do!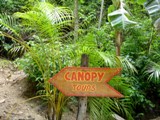 When you arrive, you are swept away to your resort to mingle with everyone or just enjoy the great view that you probably didnt pay more for...ha. Meet singles, scuba buddies, golf buddies or just margarita buddies!
If you tell your friends, you just might be able to travel for FREE! 
Meet Other Vacation Travel Club Members Nationwide
As a member you can search for singles or others that are going on the trip you would like to go on and talk with them Via email which is a great benefit to people that are sole travelers. stop paying PPDO for one.
When you arrive, join a great cocktail party as an introduction to other members and in my case when I dont scuba, my hubby does not have to go alone when he finds others to go with.   

Friends for life are created in our vacation travel club and members plan future trips together and sometimes even visits.

Singles can find travel buddies and friends 
Find other singles that want to go on the same trip or plan a vacation with our travel connection.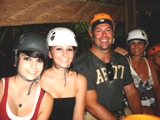 Looking for a mate or just want to travel with some friends, you will find a cozy crowd of great people to hang out with that love what you love...gorgeous beaches....historic locations, whale watching

Have a hobby, You can bet there will be a member that wants to dive or hike! 
4 and 5 star Vacations at 3 star prices
How do we do it? - Imagine calling up Carnival Cruise lines and telling them we want to book 1,000 cabins on a cruise. We ask them their best rate and then we dont have a travel commission so our members can get hundreds to thousands of dollars in savings with this network.
Our travel membership grew so rapidly due to the social and business network it was creating, that we went from a few trips per year to more and more. 
Now there is something for every type and style and every budget. Contact me for information today! Or visit our webpage directly for trips and information.


The Economy sucks, Don't Sacrifice your Vacations
Statistics show that women are 50% less likely to suffer from stress related heart attack when they get regular vacations and rest 
Employers stats show that they can achieve a 7 to ROI when implementing a Vacation benefit like this one for their employees! - Better morale, better production, less sick time, more loyalty leading to less turnover. If you would like more info on how to put this into action in your company Contact me with your contact information and I will get back to you right away. or email Elizabeth Hammack at liveinla@live-in-las-vegas-nv.com

Contact me for more information on our Vacation Travel Club calendar, or visit the website directly.


Too Stuffy for Regular Trips? Try the Luxury Ones!

This membership includes an elite set of vacations for the discriminating taste. We're talking limo service and white glove all the way! You can contact me direct for more information on high end fun with high end folks.

We always include something special too, like a wine tour and airport transfers and we negotiate upgraded rooms and the best treatment possible for our members. You dont just get flight and hotel with our Vacation Travel Club, you get an experience and a lifestyle.
So make some extra business deals with people you meet from other states, meet a life partner, learn to scuba dive, make friends all overthe country, stop being lonely!!!! You have no excuse now, we hope to see you on the Beaches of the world and tell them Elizabeth sent you!
---
Helpful Links:

Las Vegas Singles  Singles events and happenings, clubs and fun, whether you are looking for a soul mate or just a great night out, from dancing and dining to travel.

Las Vegas Things to Do Hundreds of things to do, what to do with kids in Las Vegas, dining, shopping, locals calendar, attractions and so much more.

Travel to Las Vegas  Money saving tips, travel ideas and help, maps, where to stay, what to do, tips to keep safe and hydrated.
Cheap Family Vacations  Saving money on vacations and airfare, kids eat free, compare travel deals in one stop, discount travel club

Return to "Travel To Las Vegas" from Vacation Travel Club.
---
Home | About Us | Contact Us | Build a Site Like This

©2008 Live in Las Vegas, NV - All Rights Reserved