Las Vegas Marathon
Information by a Local
**Properties available for sale and pricing of properties on this website may be outdated due to the swiftly changing real estate market, please contact me directly for updated and accurate home searches
The Las Vegas Marathon has become a household name! The marathon is one of the oldest in the United States and has existed since 1967. Make it a challenging and social event for yourself by hob nobbing with great celebrities and enjoying the Vegas scene.

DISCLOSURE: This FREE resource site contains affiliate links & ads related to items my audience is interested in.  This enables me to support this site by sometimes earning a commission if you decide to make a purchase via these ads or links.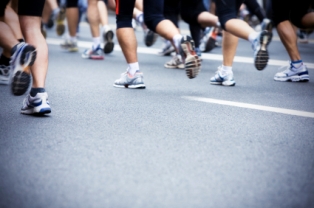 This race usually takes place in November or December.  It is now known as the Run Rock N Roll race series and includes a 5k a 10k a half marathon and a full.  All ages are invited to attend from age 12 to 80 plus!
Las Vegas goes all out to make this event a success.  The city arranges amazing locations, music and entertainment and attracts celebrities and elite athletes from around the world.  Don't let this intimidate you, beginners are welcomed and adored!  
No expense is spared to provide for the participants.  There is also transportation available from several locations. It would not be a Sin City event without being able to get married during it also would it?  Yes, you can have a run through wedding during the race.

Las Vegas Marathon Main Website
You will find everything you need here for race dates, location, registration information, age requirements and groups, rules, parking, gear check, time limits, booths, lost and found, run through weddings, medical, awards, transportation to and from certain locations, photos and more. 
The course is so much fun with the runners now enjoying many of the crazy city's most well-known site, The Strip. Dont miss it, if you don't feel you can run the whole marathon you can always run the half marathon. 
Other Great Las Vegas Runs
Thank you for visiting and Let us Know if you are braving the race so that we can pass on Kudos to you!
---

Helpful Links:
Return to Las Vegas Things To Do from "Las Vegas Marathon"
---
Home | About Us | Contact Us | Advertise with Us | Build a Site Like this

2008 Live in Las Vegas, NV - All Rights Reserved