Las Vegas Jobs Give You
Tons of Choices

**Properties available for sale and pricing of properties on this website may be outdated due to the swiftly changing real estate market, please contact me directly for updated and accurate home searches
Ever dream of being your own boss? Las Vegas Jobs are abundant and even if you choose to work from home, you can enjoy many self employment type of opportunities or some home based positions with an employer.

DISCLOSURE: This FREE resource site contains affiliate links & ads related to items my audience is interested in.  This enables me to support this site by sometimes earning a commission if you decide to make a purchase via these ads or links.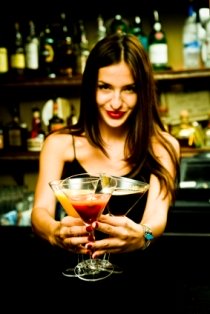 You can visit Jobs in Las Vegas for finding local casinos or resorts that have all of their job openings posted online, and if you would like to explore some great work at home or home business options, I have tested a few great ones for you!
I happened upon a great company that will teach you for FREE along with their hosting how to build a profitable online web business by building a high content FREE traffic site from your ideas or someone elses affiliate product or idea.
This company is very reputable and you can feel free to research their reviews online.  The training is free here and you can decide if you want to build a site like the one I have here around your own idea, passion or product.
Las Vegas Jobs Home Business Ideas
Do you have a passion for travel?  There are many tried and true companies out there that can either offer you income via affiliate programs, or train you to actually sell travel packages from home as a bona fide travel agent.  Basically these affiliate programs give you all of the ads, banners and tools to advertise just as if you run your own Expedia like travel booking site and you can also help others to learn how to start their own travel or affiliate business. 
Did you know the average family facing foreclosure could have been saved by an extra $500 per month?

Get Rich Quick Schemes</b> dont work.  Even if you think you have found a great work at home idea, look around, someone might have it cheaper.  I almost paid $19,000 for a travel franchise and at one time $16,000 for a multi tiered website course that promised I would make millions.
I found a great company for $299 to teach me how to build a profitable home business online and $499 for a complete web based travel business that I do nothing, they maintain all of the websites!
If you are still looking for a "Real Job" ha ha..make sure to visit Las Vegas Employment for Las Vegas Jobs in some other fields that have job offerings such as construction, real estate and get links to <b>local recruiters</b>.
---
Helpful Links:
Return to Jobs in Las Vegas from "Las Vegas Jobs and Work at Home".
---
Home | About Us | Contact Us | Advertise with Us | Build a Site Like This!

©2008 Live in Las Vegas, NV - All Rights Reserved