Employee Rewards
Increase your ROI
**Properties available for sale and pricing of properties on this website may be outdated due to the swiftly changing real estate market, please contact me directly for updated and accurate home searches
Congratulations on researching Employee Rewards, that would label you as an amazingly sharp company owner or human resources representative!
Employee rewards and recognition are vital to the entire "big picture"success of your company. Your asset is your staff and management, I can give you some immediate tips on what you can do NOW to turn things around and see a change in your bottom line:
DISCLOSURE: This FREE resource site contains affiliate links & ads related to items my audience is interested in.  This enables me to support this site by sometimes earning a commission if you decide to make a purchase via these ads or links.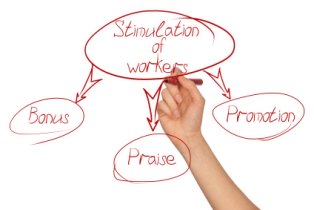 Do they like you?
This is a blunt question, right? But it needs to be asked, does your staff like you? or do they wonder how a jerk like you ever got this job?  Rule #1 in employee retention BE A GREAT PERSON TO WORK FOR!
They might be nice to your face, but as soon as you walk away, if you are a jerk, you are loosing money, whether its in attitude, time or stolen items because they do not have a reason to care.
Show empathy - Im not talking about supporting whining, etc. I am talking about showing you care about family, office issues, harrassment, work environment. You know, if you arent approachable, you are not going to find out about anything until it is too late.
Did you read this? 40% of workers will quit Voluntarily!
Let them see you working - If your employees witness the time and effort you put into the company, they are more likely to follow the example. No one wants to work for a lazy non productive example of a boss.
Now, this does not apply to the business owner that has worked his or her butt off for years and built a great company that treats their employees extremely well and has earned the right to play golf all day! 


Be a good teacher - Is your staff getting proper training? You can't have high expectations if no one knows what is expected of them. Make sure your best assets know exactly what you desire from them regarding punctuality, work quality, quotas, breaks, etc.
Also, make sure they have been taught the companies way of doing their job. Sometimes people come in with their own ideas, be open to hearing them, but be clear on what is expected.  Then reward them for their support in your ideals.
Management is a changing art, what works for your group may not work in another company. People desire appreciation and respect. The controlling way of management is history, it just does not work, you want your employees to be teachable and then be able to leave them alone to do their best work.  
Employee Rewards And Recognition
If you know what you are doing, I dont have to tell you the importance of these items being in place in your company. I can rattle off stats from here to kingdom come about the positive benefits of implementing not just one, but a variety of incentive and benefit programs. 
Health Benefits are Expected Lets face it, health insurance is a necessity and an expectation. If you dont have it, you are probably going to hurt your bottom line in the end because you will have to pay more for a top recruit to make up for this lack of benefit.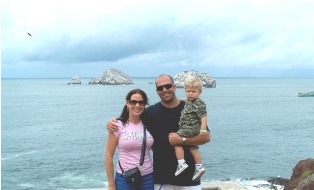 Vacation Benefits for Employees - with the Health and Wellness revolution, this is an amazing opportunity to offer something that is different from the rest! Show you really care about their health and their relationships with their spouses and children. Plus if you are already offering vacation incentives, you can save your company money and send them on a BETTER vacation.  It has statistically proven to increase a company ROI 3 to 1.  
The Healthy Employee Immersion Program - Have you heard of this one?  You have to click here to watch the famous Dr. McDougalls 14 minute video and see his studies showing how this program can help employers reduce their medical costs per employee which are currently in the range of $11,000 per employee annually.  Check it out!
Employee Rewards and Recognition Items - these would include actual items of reward.... yes you could use a vacation as a reward, but we are focusing mainly on awards, gifts and other tangible items.
Here is a great provider of reward products Baudville Recognition Central.
Perkspot.com is another great discount program that simplifies HR by offering many great discounts and perks in one place.

An incredible book that you can read for great ideas on employee rewards is
1501 Ways to Reward Employees
Are you looking for sales incentives? Give Education and Training a try... recognition, training and incentives for your company to excel.

25 Ways to reward your Employees without Spending a Dime!
Looking for results driven recognition, this is your next stop! Achievers.com software and service to inspire your employees and create measurable business success. Increase employee engagement, increase customer satisfaction, fire up employee productivity and retain your best employee talent and reduce turnover.
What is missing nowadays is the feeling of working in a family environment.  You know the old days, when people hung out together after work, when employers had meetings to get the opinions of their staff and not just to reprimand.  When there were picnics and parties that included families.  Make it a common goal to make them a part of your big picture.  
Thank you for visiting Employee Rewards, I am open to new ideas and incentives if you have something great, please contact me and I will be happy to review your product for posting on this page.

---
Helpful Links:
Return to "Jobs in Las Vegas" from Employee Rewards
---
Home | About Us | Contact Us | Build a Site Like This l Advertise With Live in LV NV

©2008 Live in Las Vegas, NV - All Rights Reserved