Las Vegas Flights
Deals and Our Airport Information

You need to find Las Vegas Flights if you are not within driving distance to Sin City.  Amazing deals are always available due to the popularity of this town from almost anywhere in the world.  Land in our amazing McCarran International Airport; granted some require connections, but others may be direct.  
DISCLOSURE: This FREE resource site contains affiliate links & ads related to items my audience is interested in.  This enables me to support this site by sometimes earning a commission if you decide to make a purchase via these ads or links.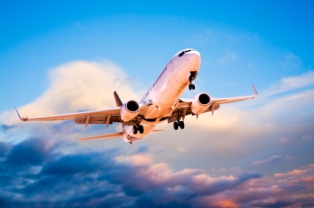 Planning a vacation to Las Vegas can be exciting for some and overwhelming for others.
 If you are not computer savvy or just do not care to take the time, then perhaps you should contact your travel agent or visit our Visiting LV page for guidance from a local.  
An agent may have some unadvertised deals or savings that they can pass on to you. They will also handle all other aspects of your planning, so you do not have to.
Las Vegas Flights Deals
The casinos and hotels want your business, so they will offer  that will include your airfare with the room rate. Sometimes, they will have mini-vacation packages that offer dinner vouchers, breakfast, and show tickets; as well.

The best money-saving way to see Las Vegas is to check out the last minute package deals.
These are Las Vegas Vacation Packages and Deals that have been on the market, but they were unable to fill the capacity allotted, so instead of losing out, many tour companies will offer them at a lower rate. The only catch is that you need to be extremely flexible because many would be for the upcoming weekend. 
Save More Online
If you have the time and you know your way around a keyboard and mouse set up, then you can save by searching for deals online. Here are a few sites to check out for deals:
If you are looking for a different way to spend your vacation, then Las Vegas is it.
So many Las Vegas flights are available and the "Entertainment Capital of the World" is waiting for you! Our airport is amazing and our town has so many things to do that you really should not focus just on "the Strip" which you are used to hearing about.
---
Helpful Links:
McCarran Airport Our airport is getting great!  Enjoy wonderful food, amazing cocktails and of course you can gamble here!

North Las Vegas Airport This is mostly if you have family out there or are flying in a private jet.

Henderson Executive Airport  This one is definitely if you have a private jet, close to the South end of the strip

Return to "Travel To Las Vegas" from "Las Vegas Flights".
---
Home | About Us | Contact Us | Advertise With Us | Build a Site Like This

©2008 Live in Las Vegas, NV - All Rights Reserved