HARP Program
See if you qualify..

**Properties available for sale and pricing of properties on this website may be outdated due to the swiftly changing real estate market, please contact me directly for updated and accurate home searches
The HARP program is known commonly as the "upside down refinance." Hurry, it ends December 31, 2018.
The HARP program is expired!  FHFA has confirmed that a new HARP-like program will open up to homeowners starting January 1, 2019. The new program eliminates the requirement that the loan must have been opened on or before May 31, 2009. Instead, the loan note date must be on or after October 1, 2017.Aug 28, 2017 -The Mortgage Insider

Below are the details to see if you qualify, also, Please visit our Las Vegas Real Estate Page for the New Down Payment Assistance Program "Hope Brings You Home"

DISCLOSURE: This FREE resource site contains affiliate links & ads related to items my audience is interested in.  This enables me to support this site by sometimes earning a commission if you decide to make a purchase via these ads or links. 

Your home has to be owned by Freddie Mac or Fannie Mae, to look this up, please visit Fannie Mae Lookup or Freddie Mac Lookup
They, meaning Freddie Mac or Fannie Mae must have been sold your loan before May 31, 2009.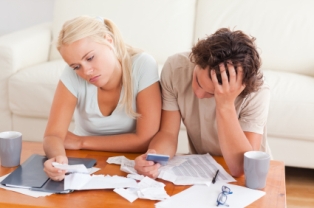 You Can Not Have Used the HARP Program previously
Unless it was a Fannie Mae owned loan that was previously refinanced from March through May of 2009.
You must have a current LTV meaning Loan to Value (Loan is what you owe, value is what the home is worth) of more than 80%
You have to be current on the payments. Yes a good past 12 month payment history is needed. This is different from HAMP. If you are behind on payments, please visit the HAMP site for more information on that program.
Please check your Freddie Mac potential eligibility here Please check your potential eligibility for Fannie Mae Here Click on this link to visit the main government operated page for All of the guidelines.


You Don't Have to Use Your Current Lender!
You can try to contact your current lender, but you will have to go through the same prequalifying process, so shop around! I used this program myself, you can use any approved lenders. Compare a few, because based on what closing costs (lending fees they charge, this gets added to your mortgage, so it makes a difference. Please shop for the best terms and rate.

Free services to Help You
There are so many FREE options out there to assist you.

FHA Short Refinance If you are NOT behind on payments and your loan is NOT owned by FMAE, FMAC, VA, FHA or USDA you may be eligible for this other program. Don't forget you can call for FREE help or visit the information links above.
To find out about the other programs that are Nevada specific, you can visit Nevada Hardest hit fund page. This resource offers information on Principal reduction, unemployment mortgage assistance, mortgage reinstatement assistance and second mortgage reduction assistance.

---
Helpful Links:


LV Real Estate Options MLS search, tips on areas and Realtors.

Short Sale Help You do not need to pay an attorney to do your short sale, all you need is a certified Realtor. You pay us nothing!
Moving to LV Schools, Churches, Utility companies, housing, employment tips and more!

Return to Homes for Sale in Las Vegas from "Harp Program".
---
Home | About Us | Contact Us | Advertise On Live in Las Vegas NV | Build a Site Like This

©2008 Live in Las Vegas, NV - All Rights Reserved