Las Vegas and Henderson Summer Camps 2013
Here are some ideas for Las Vegas and Henderson Summer Camps 2013

One of the most affordable ways to go are the City Camps, but they fill up fast, so hurry

City of Las Vegas Summer Camps

City of Henderson Summer Camps

Academic

The Tutoring Club offers Academic Camps in your area. Make this summer count with great workshops from june 10th to August 22nd.

The Mad Science Center has Scientific summer fun with their Junior Mad Science Camps.

Bright Child LC is offering activities and fun during their 11 week summer program. 5 to 12 can attend.

Day Camps

Summit Ridge Day Camp An exclusive Henderson camp starting June 10th. Swimming, Crafts, art, music, food and fun.

Ultimate Vacation Camp The Alexander Dawson School in Summerlin is hosting this camp from June 10 to August 9th. Gym, games, art, outdoor play and more. Please Call 702-565-6568 for information.

The YMCA has day camp at a few locations, visit Las Vegas YMCA for information.

The Springs Preserve Has education and fun planned for your child. Meet the animals, learn about the rain forest, swim at the nearby YMCA, do eco friendly arts and crafts, explore museums. Starting June 10th until August 23rd.

Athletic

Advantage Basketball Camps Held at the Tarkanian Basketball academy. Learn special skills in ball handling, shooting, drills, etc.

Dance and Cheer Summer Camp 3 day camps for dance and cheer, visit the website for more information.

Equestrian horse riding summer camp in Las Vegas for 4 to 14 year olds. Visit Four Views Equestrian Horse Camp for details. Riding, grooming, arts, crafts and games.

Water Wings Swim School is having a great combo camp for swimming, MMA and CrossFit.

Darling Tennis Center All day Summer Camp they are even offering before and after care. Tennis Skills, water sports, movies, arts and crafts.

MORE

Fern Adair Conservatory of the Arts Is hosting boys and girls ages 1st grade to 6th grade. Gym, cheer, karate, crafts, acting, music.

Bounce U is offering full day summer camps. Give them a call for more information 702-735-5867. They have a different party theme each week.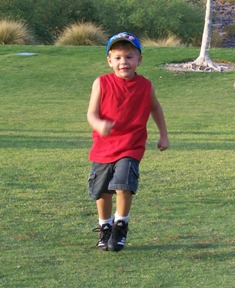 Camp Broadway at the Smith Center for Performing Arts. Broadways original summer program for theatre loving kids.

Colabo Presents Summer theater camp. Call 702-742-6109 for more information.

Autism

Summer Camp Grades 1-12. Contact The Achievement Academy


I hope this gives you a good start on Las Vegas and Henderson Summer Camps 2013. Have a great summer!