Spa and Pool Welcome Party!
by Sacred Pools Spa and Ocean Club
(Las Vegas, NV)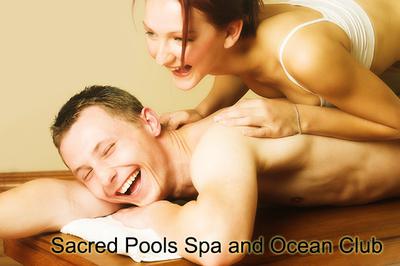 We are hosting a welcome party at your soon to be new favorite go to spa and pool in Las Vegas.

We want to welcome you to our safe space, a coed spa with couples and solo spa treatment packages, private cabana and pool rentals and a space you will fall in love with more and more with each visit at the most private and romantic pool in Vegas.

Our focus is our couples massage packages with cabana rentals. We are open to any and all types of couples, friends, or the solo spa aficionado.

Relax worlds away from the hustle and bustle of the strip and take time to reconnect and recharge.

Our event will feature unlimited beverages, your choice of treatment and the lowest rates ever. Take in some sun as a local or Vegas player and rejuvenate your senses discovering what Sacred Pools Spa and Ocean Club has to offer today.

Visit us on the web at:

www.sacredpoolslv.com or www.bestpoolvegas.com and subscribe to our newsletter for our discounts and deals only available online. Reserve Today!
Join in and write your own page! It's easy to do. How? Simply click here to return to Post Your Las Vegas Event.