Space Next opens at CSN Planetarium
by Tina Ratterman
(Las Vegas)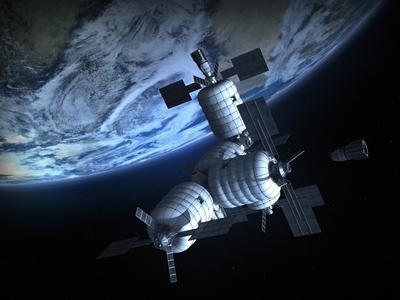 CSN Planetarium is showing a stunning new Show, Space Next, about the past, present and future of space exploration and travel.

It's showing Friday and Saturday nights at 8 pm through October 29 and is available to schools and other groups through Spring 2017.

Space Next takes us on a journey of mankind's pursuit to reach the stars. From the beginning of our earliest dreams that sparked the imagination and to the machines that took us there. The film reveals the possibilities of what is to come next and explores the exciting future of private space developments, national space programs, and the latest innovations.

The producers worked with leading scientists and consultants from NASA and other institutions and Space Next does not just show speculations, but actual possibilities of what lies in the future of space development and exploration. Local company, Bigelow Aerospace's inflatable module is featured in the film with SpaceX, Deep Space Industries, Space Adventures and others.

It's a 40 minute movie and is great for all ages. The price is great too. General Admission is only $6.00 and SN Planetarium has Discount Admission of $4.00 for students, seniors over 55, children under 12, and active military.
Join in and write your own page! It's easy to do. How? Simply click here to return to Post Your Las Vegas Event.