Las Vegas
Travel Agents
**Properties available for sale and pricing of properties on this website may be outdated due to the swiftly changing real estate market, please contact me directly for updated and accurate home searches
One stop shop is a Las Vegas travel agents job. Everyone knows that when you are traveling, you and your friends and family each have specific needs and wants.  
DISCLOSURE: This FREE resource site contains affiliate links & ads related to items my audience is interested in.  This enables me to support this site by sometimes earning a commission if you decide to make a purchase via these ads or links.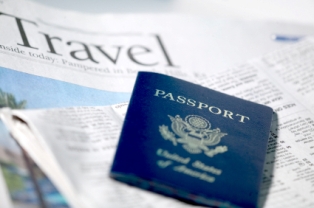 Here you will get plenty of planning information for any special requests, questions, planning inquiries, etc.

A family taking a vacation would most likely want to know about things that are kid friendly, on the other hand friends traveling to Las Vegas to party will want a completely different kind of vacation. 


Planning your vacation in Sin City is best done with or by someone that lives here and knows what is available. 

Las Vegas Travel Agents are recommended
Planning your vacation in Sin City is best done with or by someone that lives here and knows what is available. They can tell you what you are looking for based on your needs.  Are you planning a wedding?  Bachelorette or bachelor party? or maybe you are planning a fun family trip.
Each of these scenarios has its own special things that will make it great.  You are going to need to know where to stay that is best for these things based on your budget.  Do you want to be near downtown and Fremont street? Do you want to be on the big main strip? Do you want to be in the outskirts at a locals venue?
Here are some pages that can help you plan a few things:  Las Vegas for Kids is a great page for 100's of things to do here with children in tow.  Las Vegas Weddings is an amazing resource for locations and vendors as well as discounts on rings and party favors Las Vegas style.  
Great Resources
The brick and mortar travel agent has practically been thrown out of business by the internet craze. But you can still get personal assistance with your booking needs on live chat!
If you are single, hook up with a great singles group from our Singles resource. From Travel Clubs to dinners to events, it is all here in one convenient place.
Complete Travel Agent Listing
If you don't like what you have found here or me....ha ha please visit this directory for a complete listing of other Las Vegas Travel Agencies
---


Las Vegas Flights a great resource for flight deals 
McCarran International Airport our amazing airport should be a wonder of the world.
Visting Las Vegas - Vacation packages, getting married, discounts, restaurants, golf and so much more.
---
Return to Travel to Las Vegas from "Las Vegas Travel Agents"
---
Home | About Us | Contact Us | Advertise om Live in Las Vegas NV | Build a Site Like This

©2008 Live in Las Vegas, NV - All Rights Reserved
Home | About Us | Contact Us

©2008 Live in Las Vegas, NV - All Rights Reserved